Submitted on Wed, 2014-08-20 11:43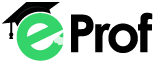 eProf provides an integrated and flexible platform for creating and delivering live, interactive, virtual classes, courses, and tutorials, which an instructor can offer to students around the world free of charge or for a fee. As well as providing the platform, eProf also supplies the logistical support to manage subscriptions and handle course administration. Course providers can leverage the capacities of a wide range of technology without having to build or maintain the systems.
The Technology
The Platform: An instructor sets up an individual site as a home base on eProf and can then use the content management dashboard to construct a single class or a series of classes. The course templates are structured to suit a sole practitioner offering courses and/or tutoring service, a group of providers working together, or can be adapted to serve the needs of a corporation, college, or university with particular students they wish to reach.
Professors construct their curriculum, integrating their choice of available technologies to enable interactive, real-time, online classes:
Videoconferencing, to simulate a face-to-face classroom with demonstrations and discussions;
Webinars, with the inclusion of videos, presentations, online chat, and verbal communication;
Whiteboards, supported by video, audio, and/or online chat interaction; and
Screen sharing, supported by online chat.
Logistical support is built-in to eProf; it provides the tools and help to get a course set up. Class size limits and fees are determined by the professor; the platform supports payment processing. Analytics are provided on the professors' and/or administrators' dashboards concerning student attendance and engagement, and the activities and interactions of the professor. Scheduling can be done by each instructor and, specifically suited for tutoring services, students can also request specific class times.
As the platform is mobile optimized and built to scale its screen content to reflect the users' devices, whether phone, tablet, or laptop, students can take part in classes or tutorials from wherever they may be.
Support: Professors are supported in the development of their websites with training and resources, including videos on building sites, creating classes, and delivering live lectures. The eProf website also offers a blog featuring articles on developments and challenges in education, online learning, and the eProf model and role in education. A new feature, eProf Jump Start, is a modular program for a client to work with eProf on determining teaching priorities, working through the selection of tools for synchronous and asynchronous learning, and setting up the course - in effect, everything needed to get ready to "go to market."
Service levels: Service levels were re-designed in January 2014 to reflect the needs and practices of clients:
eProf Basic provides a customized website, cloud hosting, access to basic classroom tools, the capacity to offer 10 classes a month with unlimited numbers of students, scheduling systems, internal messaging, and e-mail support for the professor.
eProf Professional upgrades the above service level by providing unlimited classes per month, premium classroom tools, more extensive instructor support and training, and enhanced branding.
Customized allows colleges, universities, tutoring franchises, and corporations to request customized site development and integration, onsite training, consulting, and administrative reporting.
The Company
The founders of eProf, Trevor Koverko and Evan Lewis, attended the Ivey Business School at Western University in London. They saw an opportunity in education technology to develop a platform to, as Evan Lewis says, "replicate what is great about the classroom - the engagement and face-to-face interaction - in an online setting." To do this, they developed a platform that emphasized supporting synchronous learning.
eProf was one of the six start-up companies that formed the inaugural cohort of the JOLT Accelerator Program at the MaRS Discovery District in Toronto in 2012. JOLT provides investment funds and support for entrepreneurs and company founders. It began as a learning destination company, where students came to learn and instructors came to teach. It has evolved into a software service to allow individuals and businesses to develop online learning tailored to their institutional or company brand.
The company, headquartered in Toronto, began with a focus on courses outside of colleges and universities, but the platform is also designed to support educational institutions offering short, just-in-time, non-credit, and supplementary classes. The goal is to allow them to get started in online learning without a large investment in infrastructure.
The Future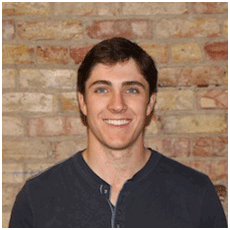 Evan Lewis estimates that there are about 120,000 independent educational businesses in North America, and less than 5% of them are currently involved in e-learning and edu-commerce.
Within the next five years, they will have to determine their role in online learning and eProf is positioned to facilitate this by offering an easily accessible package of tools, technology, and infrastructure to support synchronous and asynchronous learning.
For Further Information
Evan Lewis
Founder and Chief Operating Officer
eProf
[email protected]
Tools and Trends