Contact North | Contact Nord Research Associate
UNESCO/Commonwealth of Learning Chair in Open Educational Resources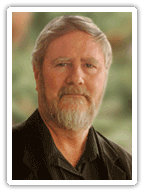 Dr. Rory McGreal is a Contact North | Contact Nord Research Associate and the UNESCO/Commonwealth of Learning Chair in Open Educational Resources. He is a professor in the Centre for Distance Education at Athabasca University– Canada's Open University based in Alberta, Canada. He is also the director of the Technology Enhanced Knowledge Research Institute (TEKRI). And, he is a co-Editor of the International Review of Research in Open and Distance Learning (IRRODL), and founder of the OER Knowledge Cloud. Formerly, he served as the Associate Vice President Research.
He was previously the Executive Director of TeleEducation NB TéléÉducation, a bilingual (French/English) province-wide distance learning network. In this capacity, Rory McGreal's team implemented the world's first distance education website, a learning management system and the TeleCampus, a comprehensive learning object metadata database of online courses.
For these and other accomplishments, he was given the Wedemeyer Award for Distance Education practitioner in 2002. Before that, he was a supervisor at Contact North | Contact Nord, a bilingual distance education network in Ontario where his team implemented distance learning sites in more than 100 community centres, schools, aboriginal centres, and other institutions in the remote vastness of Northern Ontario. He has also worked abroad in the Middle East, Seychelles (Indian Ocean) and Europe in various capacities as a teacher, ESL technological training coordinator, instructional designer, language and computer laboratory coordinator, and educational advisor.
He studied for his PhD (Computer Technologies in Education) at a distance over the Internet from Nova Southeastern University's Graduate School of Computer and Information Science. He studied the implementation and management of distance education systems and networks from technological, pedagogical and policy perspectives. His present research interests include the use of Open Educational Resources and standards in technology assisted learning, particularly in the development and application of learning objects. He is also researching how these would be applied and formatted on mobile devices for M-learning.
Dr. McGreal served on the Canadian Federal Information Highway Advisory Committee, on the Board of the TeleLearning Research Network of Centres of Excellence, the Commonwealth of Learning's Knowledge Management Group and the Education Steering Committee for CANARIE, Canada's broadband research network. Internationally, he has served as a member of the Global Advisory Council of the Observatory of Borderless Higher Education. Presently, he is a representative to the Canadian Commission for UNESCO, and on the Advisory Board of the Canadian Virtual University. He is also Director of the OER Foundation, and a member of the Distance Education Hub, Advisory Group, Australia. He is on the editorial board or a reviewer for a variety of scholarly journals. He has been an invited Keynote at more than 50 Canadian and international conferences.