Estimated time to read this post: 4 minutes
The Technology
The Toronto-based company, OneClass, offers the largest collection of online university course notes and other study material in Canada, with material contributed and used by over 270,000 students in 600 universities across the world. The company goal is to create a global interactive library for educational content at all levels.
Crowdsourcing Content: OneClass provides students with access to university class notes, study packs, and video tutorials, all contributed by other students:
Notes: Students contribute their self-created lecture notes and study materials to the OneClass site. Students seeking support for their courses search the database by course, topic, and institution to access what they need for their study needs. Students are encouraged to provide assessments of the resources they have accessed.
Study Packs: Study packs are assembled by students compiling all the notes and other material they created for a course along with links to websites and other open resources, with everything in chronological order and linked to textbook chapters and specific course topics.
Video Tutorials: Students apply and are vetted as course experts and, if accepted, prepare videos in which they explain core concepts in a course and review previous exam questions. Instructors and teaching assistants also prepare videos. To supplement the videos, written answers to previous exam questions are provided, along with statistics on which topics are most frequently included in exams. Students can submit questions related to the tutorial and expect to receive a response within 24 hours. During the first 8 months of this service, more than 8,000 video clips have been produced, most about 5 to 7 minutes in duration. The focus is on resources for economics, computer science, biology, chemistry, statistics, and calculus, especially first-and second-year level course information.
Business Model: Students can get access by paying a monthly fee, which varies depending on the length of their subscription: the fee is $30 a month for only one month; $15 a month on a quarterly basis, and $6 a month on an annual basis (2014 prices). However, rather than paying fees, students can earn credit by contributing their notes or referring friends and gain additional credits when other students download their notes. Contributors can use these credits to access resources provided by others or get gift cards from partners such as Best Buy and Amazon. Access to video tutorials is fee-based.
Success: OneClass research shows that over 90% of university students improved their grades after using OneClass for course notes and study content.
The Company
The platform started as a note sharing service at the University of Toronto, with a 2010 launch. It was founded by three students, Jack Tai, Kevin Wu, and Jackey Li, who recognized that their fellow students would benefit from access to a reliable source of course notes. In their transition from high school (and from China in Jackey's case) to the large classes at the University of Toronto, they missed being able to ask classmates for notes from the classes in which they needed extra help. Making notes taken by exceptional students available online seemed to be an ideal solution. The company name was changed from Notesolution in 2013 to indicate the expansion of the content and services beyond exclusively course notes.
Growth has been rapid, with 41,000 users in 2011-12, 123,000 in 2012-13, and 270,000 in 2014. The platform has about resources related to 12,000 courses. In 2012-2013, there were 7.8 million page views, as compared to 1.6 million in 2011-2012. Online site visitors have come from 187 countries.
The Future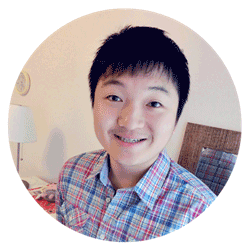 Co-Founder and Chief Executive Officer, Jack Tai, and his partners recognized how students look to their peers for help and support in their classes and so OneClass was positioned to be "the next natural progression for this concept of social learning". He sees peer-to-peer learning as the future of education.
Over the summer of 2014, a new component – quizzes – will be added to the site. Using publicly-available exams, OneClass will generate and post solutions. Students can complete the practice exams, referring to the solutions as they go or on completion. Links to supporting content and tutorials will be made to aid learning.
Jack Tai describes the longer term vision for OneClass as helping students throughout the process of learning to placement in the right jobs. As students choose a career path, OneClass provides them with content and tools to support their progress and help them to construct profiles that highlight the skills they developed by contributing to OneClass.
For Further Information
Jack Tai
Co-Founder and Chief Executive Officer
OneClass
[email protected]
Tools and Trends