Estimated time to read this post: 5 minutes
The Technology
Top Hat is a classroom response system designed to make teaching and learning more interactive and engaging, especially in classroom settings. Using Top Hat to link to students' own mobile devices and phones, faculty and instructors can integrate polls, quizzes, and demonstrations into lectures, giving opportunities for students to let you know how well they are absorbing the content and adjusting your delivery and explanations in response.
Question Diversity: Diverse types of questions can be introduced into in-class lectures or activities to check comprehension, present problems, stimulate discussion, or quiz for formal or informal assessment. The platform allows you to challenge and engage students with multiple choice questions, sorting and matching of terms and definitions, numeric questions, and clicking to identify specific parts of images. Students can be polled on their understanding of concepts, offering immediate feedback on lesson effectiveness.
More than Questions: Beyond posing questions, faculty and instructors can also share images and graphics, either previously downloaded or sketched on the spot. Top Hat provides an inventory of demonstrations in biology, chemistry, social sciences, and other topics that can be made available to students during or after class, and supplemented with questions to assess learning. Slideshows can be offered and handouts or class notes can be shared. Materials can be distributed to students to support the 'flipped classroom' model in which students learn core information prior to class, are provided with questions for discussion and debate, and arrive at class ready to participate.
Ease of Use: Students can respond to questions either using their own mobile devices via a class-specific website or by text to a dedicated phone number; the web-based system does not require software installation or special hardware.
Grades and Integration: Top Hat provides instant collation of student answers, offering detailed analysis to the level of each student. Students can be graded on both participation and correctness of their answers, and the results can be connected to several learning management systems – Desire2Learn, Moodle, Canvas, and Blackboard.
Costs and Support: Top Hat is free for any faculty member or instructor to use; students pay $20 per semester for an unlimited number of courses, or there is a subscription option of $38 for five years per student. Support by phone and e-mail is available 24/7 and training is provided for faculty and instructors on use of the platform and development of content. A blog, Educator Resources, presenting highlights of system updates, educator experiences with Top Hat, and associated content is available.
Working with Partners: Top Hat recently signed a distribution agreement with Pearson, the international educational publishing company. Access to the Top Hat system is offered, at a discount, as an option with the purchase of Pearson's college textbooks and education products. In turn, Pearson provides questions and other textbook-specific content to be built into Top Hat, so that faculty and instructor have pre-built tools to use with Pearson resources.
Faculty Response: The response from faculty and instructors using Top Hat stressed how it helps them recognize the more difficult parts of lectures and respond immediately to student comprehension problems. This can be particularly helpful for new faculty and instructors, providing a type of formative assessment that is much more effective than end-of-term evaluations. Faculty and instructors have also found that Top Hat can be a factor in increasing class attendance, not only by making learning more engaging, but also because Top Hat tracks attendance and participation allowing them to assign bonus marks for class presence and involvement.
Student Response: In what Mohsen Shanini, CAO and Co-Founder of Top Hat describes as Top Hat's "biggest value proposition", students are able to assess where they are compared to others in the class, often finding they are not alone in having trouble comprehending a concept. As well as receiving immediate clarification, they can also be reassured about their learning and gain confidence in their capacities.
The Company
Top Hat, originally Top Hat Monocle, began as a project by a graduate student and a recent graduate at the University of Waterloo as a way of encouraging professors to integrate mobile devices into the classroom to improve the learning experience. It was one of the start-ups at the Accelerator Centre at Waterloo and launched as a company in 2010, with 5 universities, 15 professors, and 3,500 students as the original clients. By 2011, this had expanded to 40 universities, and 2012 saw its first campus-wide adoption in Tennessee.
More than 350 schools around the world now use Top Hat, including Harvard, Texas A&M, the California State University system, the universities of Toronto, Waterloo, Ottawa, as well as Durham and Centennial colleges, and numerous other colleges and universities throughout the US, Canada, and Ontario.
The Future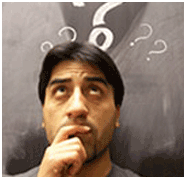 Mohsen Shanini outlined two particular avenues of development:
Gaming: Questions can be presented in a game format to add a sense of competition and fun into the classroom. In the current Top Hat configuration, Tournament, students are paired by the system and answer a series of questions, being awarded points for the first correct response. This can also be used out of class by setting up designated time slots for students to participate. Tournament is being adapted so that it can also be used asynchronously.
Content Marketplace: Top Hat is working towards becoming a platform for delivery of learning content developed by faculty or students. Instructors with developed resources – whether print, video, animation, or other formats – can approach Top Hat to offer these materials for sale on their site. The Content Marketplace is in early stage development, with a few faculty and instructors having their content made available. Longer term plans include facilitating user ratings of the various resources available and connecting content experts from education with designers to support the development of creative and effective media for the Content Marketplace.
For More Information:
Mohsen Shanini
Chief Administrative Officer and Co-Founder
Top Hat
[email protected]
Tools and Trends