FREE 60 MINUTE LIVE, ONLINE PRACTICAL WEBINAR
View the schedule of live, online practical webinars and register
Learn how to make your class on Zoom an interactive, engaging and collaborative experience during a live, online practical webinar with a Contact North | Contact Nord online teaching expert.
How to use Zoom effectively to engage with and involve students in their learning;

How to use Zoom, not just to deliver lectures or make one-way presentations to students, but to facilitate small group work, class challenges, and student presentations;

How to move from talking head to active learning with Zoom;

How to make learning valuable and successful when teaching via Zoom, and;

What are the "top tips" instructors have from using Zoom for teaching.
NOTE: To benefit from this pedagogical webinar you need to have a basic understanding of the following fundamentals of Zoom such as how to set up a Zoom meeting, how to join a Zoom meeting, share your screen, enable breakout rooms, poll in meetings, record a meeting, use virtual backgrounds, secure your session.
If you do not have these fundamental skills, visit https://zoom.us to get a free account, or get one from your institution, to familiarize yourself before this session. We recommend taking our introductory How to Get Started with Zoom to Teach Online demonstration webinar.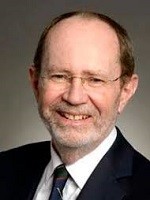 Dr. Ron Owston
Contact North | Contact Nord Research Associate
Dr. Ron Owston is University Professor Emeritus at York University, as well as former Dean of the Faculty of Education and founding Director of the Institute for Research in Learning Technologies. A pioneer in online teaching and research, he ranks 10th in Google Scholar's list of most cited blended learning researchers in the world. Currently, he is actively engaged in research, consulting, and public speaking, and is a research associate at Contact North | Contact Nord. His website is http://ronowston.ca.