Read time: 5 mins

Join our Special Briefing by Dr. Mark David Milliron, Senior Vice President and Executive Dean of the Teachers College at Western Governors University (WGU)
Thursday, April 29, 2021
2:30 - 3:30 p.m. (Eastern Time)
In a year that feels brutal and undeserved, many educators are exhausted. Some are angry. Others have suffered devastating personal consequences.
Yet it's never been more important to meet the moment in higher education.
The time is now for educators to challenge themselves to serve their higher calling. They must take a beat and learn more about the inspiring work of the larger education community, which has collaborated on an array of in-person, blended and online tools in innovative ways for learning and student support.
This informative webinar takes a deep dive into a variety of topics, inviting participants to:
Confront the conflation of emergency remote learning with decades of digital-learning practice
Explore pandemic-inspired innovations from the professionals and those who are freshly embracing digital tools
Contemplate what educators want to bring forward
Discuss how to better connect to the aspirations and needs of students
Figure out how educators can meet this moment together and make the road ahead far better than the one behind
Our Host: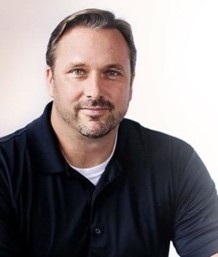 Dr. Mark David Milliron
Senior Vice President and Executive Dean
Teachers College, Western Governors University (WGU)
Open Educational Resources Initiative
Empowers Faculty

A Seneca College Innovation

Learn how Jennifer Peters, eLearning and Digital Literacies Librarian at Seneca College launched a campus-wide OER initiative that supports 7 tools for faculty, including:

Pressbooks
Google Sites
Gitbook
OER Commons Open Author
H5P
MyOpenMath
Open Case Book

Jennifer Peters
eLearning and Digital Literacies Librarian at Seneca College

Learn More About the Future of the Hybrid Campus

Thursday, May 13, 2021
2:00 p.m. - 3:00 p.m. (Eastern Time)

In this interactive webinar, Cole Clark, Managing Director of Higher Education at Deloitte, will share his thinking and the findings from some recent explorations:

How the academic portfolio will be reshaped by a shift to the hybrid campus.
What the hybrid campus means for the college and university workforce.
What the hybrid campus needs in terms of technology supports, analytics and professional development.
What students will be able to experience in the hybrid campus.
What challenges will be faced in the shift to hybrid campus, especially in unionized environments.
What the medium to long term outcomes of this approach would represent.

Our Host:

Cole Clark
Managing Director of Higher Education at Deloitte

Contact North I Contact Nord Helps British Columbia Expand Access for Post-Secondary Students in Rural and Remote Locations

Residents in rural and remote Indigenous communities in Northwest British Columbia are now able to access education and training online from British Columbia's 25 public colleges and universities. They can access face-to-face and online supports close to home through a network of community-based learning centres, which are expected to be open by March 2022.

Since the launch of the pilot project in January 2021, modelled after Contact North I Contact Nord's 35-year experience, students registered in more than 400 online courses. The objective is to have 500 student registrations in 2021 and 2,000 student registrations by March 2022.

Explore the Largest Searchable Directory of Vendors of Online Learning Products and Services Worldwide!

With over 3,200 vendors of online learning products and services worldwide, this searchable directory provides colleges, universities, training providers, faculty and instructors with information on how to find the latest products and services to help improve the learning experience for their students.

These vendors offer products and services ranging from software to hosting and organizing learning content to adaptive learning systems that use intelligent algorithms to adjust learning to suit individual needs.

This Week's Must-Read Book
on Online Learning

Engaging the Online Learner: Activities and Resources for Creative Instruction

By Rita-Marie Conrad & J. Ana Donaldson (2011)

This is not a new book. Not at all. But it is a keeper. It outlines phases of engagement during a semester, the ways in which classroom/face-to-face activities can be reimagined for the online space, new forms of assessment for and of learning and how student projects can be used to create energy and commitment to learning. If you are in the process of designing courses for the next offering or the summer, then take a look at this book. If you looked at it two or three years ago, look again. It is still very practical and helpful.

| | | |
| --- | --- | --- |
| | | Most Popular Resources on teachonline.ca |
Visit teachonline.ca today and see why more than 250,000 faculty and instructors, administrators, technology providers, and policymakers from across Ontario and around the world use the resources available from the portal.

Do you have colleagues who might be interested in receiving the Online Learning News? Join our mailing list.

Contact North | Contact Nord
1139 Alloy Drive, Suite 104
Thunder Bay, Ontario P7B 6M8
807-344-1616


[email protected]
Unsubscribe