Read time: 4 mins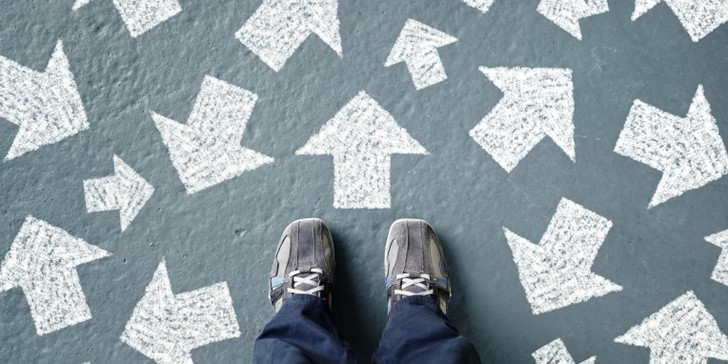 Free Contact North | Contact Nord Webinar
How to Prepare Students for Learning in Times of Uncertainty
Thursday, January 19, 2023
11:00 a.m. - 12:00 p.m. ET
How can we help prepare students for an increasingly uncertain world? How do we handle a situation with too much information, too many competing interests and too many variables at work?
Answers are everywhere, but which one do we choose?
This webinar explores the notions of learning in times of uncertainty, how to teach for uncertainty versus teaching the basics, and how we can help prepare students for an uncertain future.

Key takeaways
The classroom problem-solving approach can lead students to expect a "right answer" for everything.

Real-world problems are often uncertain problems.

Uncertainty and creativity have a lot in common.

We need to help prepare students to work on uncertain problems that don't always have clear solutions.

Seeing things as uncertain and still working on them can give students hope for the future.
Our Host: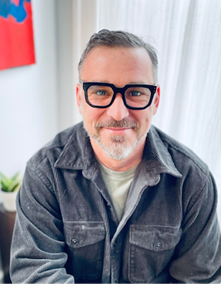 Dave Cormier
Learning Specialist
Digital Learning Strategy and Special Projects
University of Windsor (Ontario)
Free Contact North | Contact Nord Webinar

Digital Learning Trends at Canadian Higher Education Institutions: Findings from the 2022 National Survey of Online and Digital Learning

Tuesday, January 31, 2023
1:00 p.m. - 2:00 p.m. ET

The big question being asked at higher education institutions across Canada is "What now?"

The COVID-19 pandemic has changed higher education, and there is a greater demand for flexible learning experiences that merge the benefits of online and on-campus learning.

In this webinar, Dr. Nicole Johnson, Executive Director at the Canadian Digital Learning Research Association shares the findings from the 2022 National Survey of Online and Digital Learning, with an emphasis on what these findings imply for the future.
Dr. Tony Bates' Latest Blog:
Online Learning and Distance Education

In this latest blog post, Contact North I Contact Nord Research Associate Dr. Tony Bates reflects on the past year and highlights major trends and events in online and distance learning.

Read Dr. Bates' post:
Podcasts and Vodcasts on Online Learning

Silver Lining for Learning (SLL) Postcast

Silver Lining for Learning (SLL) is an ongoing conversation on the future of learning with educators and education leaders from across the globe. Hosted by Chris Dede, Curt Bonk, Punya Mishra & Yong Zhao, these conversations began during the COVID-19 crisis and continue today. Based on the creation of equitable, humanistic and sustainable learning ecosystems that meet the needs of all learners, the conversations are hosted live on YouTube every Saturday (typically 5:30 p.m. EST) and are archived on their website, where you can find more than 100 previous episodes.
This Week's Must-Read Book
on Online Learning

Risky Teaching: Harnessing the Power of Uncertainty in Higher Education

By Jay W. Roberts (2022)

Covering topics such as taking risks inside the classroom, innovative teaching methods outside the classroom, rethinking assessment, and sustaining creativity as we grow in our careers, this practical resource is for faculty and instructors to work through uncertainty. Written by a dean at Warren Wilson College, North Carolina, the book is a delight: a narrative, a challenge and an inspiration.
Contact North | Contact Nord's Directory of 83 Online, Open & Distance Learning Associations and Consortia Throughout the World

Contact North | Contact Nord created this non-exhaustive list of online, distance and open learning associations and consortia around the world, providing links to websites (if available) to widen access to the valuable information offered by each.
Upcoming Events in Online Learning Education

Lillehammer Lifelong Learning ICDE Conference

February 15-17, 2023
Lillehammer, Norway

This three-day conference brings education, business and the public sector together to address lifelong learning key issues, trends and best practices on three levels:

Authorities and transnational organizations (policy making)
Education sector and public/private enterprises (development and support)
Educators and learners (implementation; teaching and learning)
About Contact North | Contact Nord

As Ontario's community-based bilingual distance education and training network, Contact North | Contact Nord helps underserved residents in 1,300 small, rural, remote, Indigenous and Francophone communities access education and training without leaving their communities.
| | | |
| --- | --- | --- |
| | | Most Popular Resources on teachonline.ca |
Visit teachonline.ca today and see why more than 250,000 faculty and instructors, administrators, technology providers, and policymakers from across Ontario and around the world use the resources available from the portal.

Do you have colleagues who might be interested in receiving the Online Learning News? Join our mailing list.

Contact North | Contact Nord
1139 Alloy Drive, Suite 104
Thunder Bay, Ontario P7B 6M8
807-344-1616


[email protected]
Unsubscribe