Read time: 6 mins

A Contact North | Contact Nord Free Webinar
How to Prepare for the Next Phase of Hybrid Teaching
Thursday, November 4, 2021
1:00 p.m. - 2:00 p.m. (Eastern Time)
What does hybrid learning look like? How can we do it well?
As COVID-19 continues to disrupt education, we need to refocus our thinking on how best to design engaging learning. Rather than look at content and how to deliver it, we should ask: How does learning happen? And how can we design powerful, memorable learning experiences?
Participants in this interactive session will:
Understand why developing a language for describing teaching and learning matters.
Explore why the "less is more" mantra in planning and design is something we should all adopt.
Understand why incorporating student-to-student and instructor-to-student social interactions matters.
Explore the positive impact of adopting universal design for learning principles.
Explore the positives that have resulted from remote teaching during the pandemic — the "keepers" from our emerging practice.
Our Host: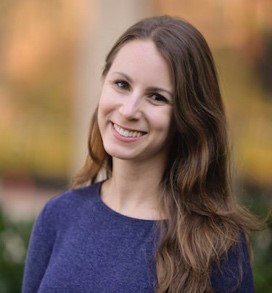 Dr. Jenae Cohn
Director of Academic Technology
California State University, Sacramento
A Contact North | Contact Nord Free Webinar

How Georgian College is Transforming the Learning Landscape with Immersive Technology

Tuesday, November 9, 2021
1:00 p.m. - 2:00 p.m. (Eastern Time)

In this interactive and engaging webinar, Robert Theriault, Immersive Teaching Manager at Georgian College, explores just what it takes to make AR/VR work in a college or university course.

Participants in this webinar will:

Understand the distinction between AR and VR.
See an example of VR in action.
Examine what it takes to go from storyboard to deployment in a classroom.
Look at the evidence of the effectiveness of VR for learning.
Engage in a discussion of the emerging potential of AR/VR.

MOOCs Are Back!

Massive Open Online Courses (MOOCs), particularly from the six major MOOC providers — edX, Coursera, Udacity, Udemy, Swayam and FutureLearn — experienced major growth in registrations, especially for programs leading to credentials.

MOOCs are back big time. What does their resurgence mean for higher education in Canada?

Read about:

Three major benefits;
Three major challenges; and
Three new developments for Canadian colleges and universities.

To find out more, read MOOCs Are Back.

Dr. Tony Bates' Blog:
Online Learning and Distance Education

In this blog post, Dr. Bates explores blended learning theory – what it looks like, what is wrong with existing theory, and reaches out to readers to help with generating a practical approach to developing guidelines and best practices for blended learning.

Read Contact North I Contact Nord Research Associate Dr. Tony Bates' blog post:

Beyond the Basics: Teaching with Zoom's
New Tools

Many instructors have mastered Zoom's basic features. Now it's time to up the engagement factor in your live classes by learning Zoom's newest, most engaging tools.

If you're stuck in a Zoom rut and you're tired of limiting your classes to basic video, screen sharing and polls, Beyond the Basics, free, live training is made for you. In this training session led by Contact North | Contact Nord's e-Learning Training Facilitator, you will learn how to increase engagement and accessibility for all types of learners:

Enable live transcriptions for added accessibility
Use PowerPoint as a virtual background, as a more immersive way to present
Use focus mode to help learners avoid distractions by only seeing the host's webcam
Use immersive view for creative discussions
Set up and use exit surveys for all types of feedback

This Week's Must-Read Book
on Online Learning

Microlearning in the Digital Age
The Design and Delivery of Learning in Snippets

Edited By Joseph Rene Corbeil, Badrul H. Khan, &
Maria Elena Corbeil (2021)

Quick learning – learning that takes minutes rather than hours, weeks, or months – is on the rise and a great many new players are entering the market with products and services focused on microlearning, especially related to corporate skills training and essential skills. The thinking is also beginning to impact tutoring services such as tutorme.com and Squirrel. This edited collection seeks to look at what we know about best practices, what some of the pitfalls are and how a variety of technologies are making microlearning possible. There is a lot packed into this book and it will become a handbook for those seeking to design, develop and deploy microlearning.

Search Contact North | Contact Nord's Directory
of Teaching and Learning Centres in Ontario
and Across Canada

Access the resources of over 80 teaching and learning centres at colleges and universities in Ontario and across Canada that support faculty and instructors by offering resources, tools, coaching, and training to enhance teaching and learning strategies, assessment practices, and student interaction.

Upcoming Events in Online Learning

2021 European Online and Distance and Learning Week (EODLW)

Wednesday, November 3, 2021, to Wednesday, November 10, 2021

Virtual Event

Organized by EDEN - European Distance and E-Learning Network and EDEN Digital Learning Europe.

EODLW provides an opportunity to reflect on the lessons learned during the COVID-19 pandemic and to discuss what education should look like in the post-pandemic era. With daily online webinars and panel sessions of expert scholars and practitioners, EODLW provides information on best practices, challenges, and opportunities in shaping the future of online and distance learning.

About Contact North | Contact Nord

As Ontario's community-based bilingual distance education and training network, Contact North | Contact Nord helps underserved residents in 1,300 small, rural, remote, Indigenous and Francophone communities access education and training without leaving their communities.

Visit contactnorth.ca for more information

| | | |
| --- | --- | --- |
| | | Most Popular Resources on teachonline.ca |
Visit teachonline.ca today and see why more than 250,000 faculty and instructors, administrators, technology providers, and policymakers from across Ontario and around the world use the resources available from the portal.

Do you have colleagues who might be interested in receiving the Online Learning News? Join our mailing list.

Contact North | Contact Nord
1139 Alloy Drive, Suite 104
Thunder Bay, Ontario P7B 6M8
807-344-1616


[email protected]
Unsubscribe