Read time: 5 mins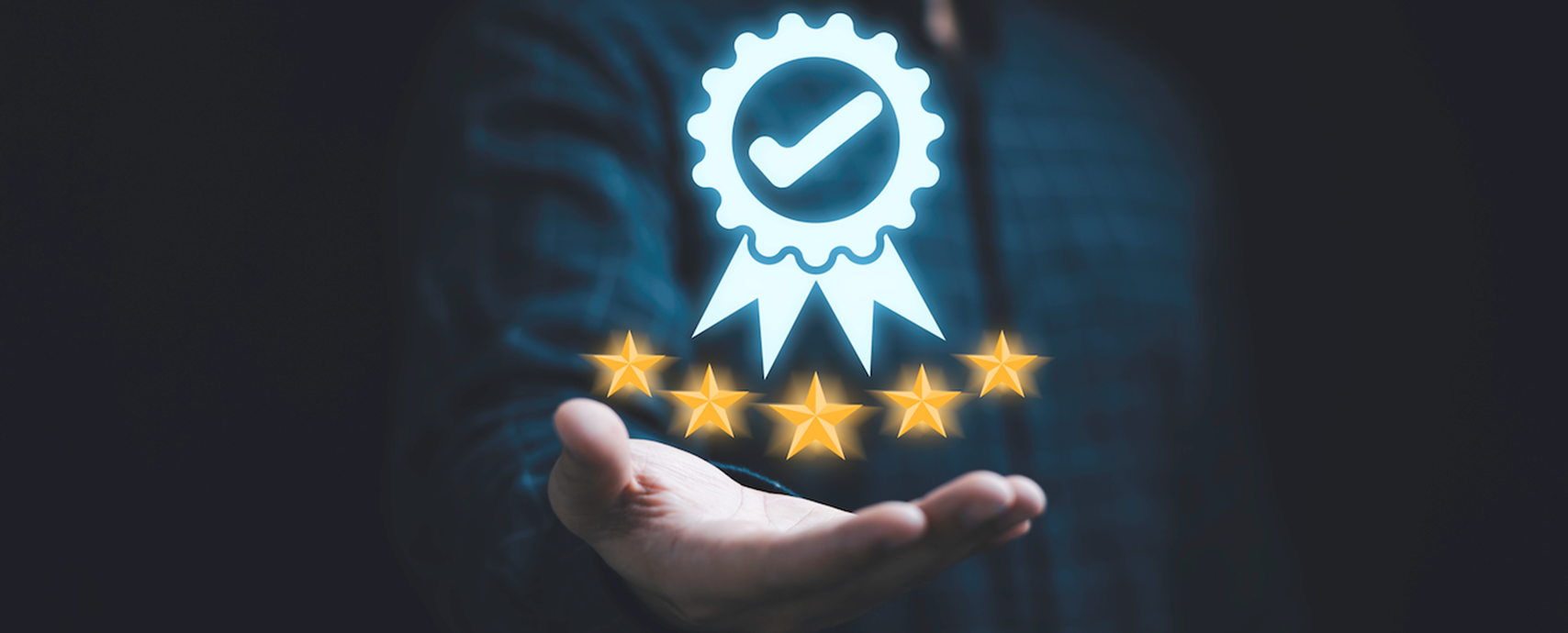 Why We Need New Indicators of Quality
in Post-Secondary Education
Post-secondary education faces a major new quality challenge.
Not only do colleges and universities need to demonstrate compliance with long-established quality principles, they also need to satisfy employers that their graduates have the skills and capabilities to succeed on the job. New hires must be able to hit the ground running — without additional training and skills development.
Contact North | Contact Nord explores why the existing quality regime doesn't work and what a new regime should look like.
Free Contact North | Contact Nord Webinar

Metaphors of EdTech

Tuesday, November 15, 2022

11:00 a.m. - 12:00 p.m. EST

Register now!

Criticisms leveled at online education during the COVID-19 pandemic revealed not only a lack of understanding about how educational technology (EdTech) can be deployed effectively, but a lack of imagination.

In this special briefing, Dr. Martin Weller, Professor of Educational Technology in the Institute of Educational Technology (IET) at the UK Open University, uses metaphors to encourage different perspectives and new ways of thinking about EdTech. With metaphors as a mental model, educators can move beyond pragmatic concerns to more imaginative, playful uses of technology — and to critically examine the appropriate implementation of EdTech.
Free Contact North | Contact Nord Webinar

How to Use Shared Online Videos, Podcasts and Webcasts to Engage Online Learners

Wednesday, November 23, 2022

10:00 a.m. - 11:00 a.m. EST

Register now!

Shared online videos, webcasts and podcasts offer a unique knowledge portal to the most adventurous and productive pioneers in most fields and disciplines. And interviews of leaders and emerging scholars in their respective fields serve as a historical roadmap of the progress made, as well as exciting trends seen firsthand by people with decades of experience.

In this session, Dr. Curtis Bonk, professor in the School of Education at Indiana University, details a range of innovative pedagogical uses for shared online video, webcasts and podcasts.
The Canadian Digital Learning Research Association Wants to Hear from You

2022 Canadian National Survey of Online and Digital Learning

The Canadian Digital Learning Research Association invites you to participate in the 2022 National Survey of Online and Digital Learning.

The purpose of the survey is to explore key issues in digital learning and to assess the impacts of the COVID-19 pandemic on digital learning at publicly funded post-secondary institutions in Canada.

Please complete and submit the survey no later than October 28, 2022.
Leaders & Legends of Online Learning

Dr. Mark Nichols' Podcast

Leaders & Legends of Online Learning shares first-person perspectives from online learning experts that inform and inspire. Each interview lasts about 30 minutes, and links to the guest's work and profile.

In this episode, Open Polytechnic of New Zealand Executive Director Dr. Mark Nichols chats with Dr. Sanjaya Mishra, Director of Education at the Commonwealth of Learning (COL), about his extensive 30-year career in online education, including time with the Indira Gandhi National Open University.
This Week's Must-Read Book on Online Learning

Handbook of Open, Distance and Digital Education

Edited by: Olaf Zawacki-Richter & Insung Jung (2022)

A comprehensive collection of materials from around the world with chapters on key topics such as prior learning assessment (Diane Conrad), creating community in online learning (Martha Cleveland Innis and Jenine Hawryluk), learner support systems (Santosh Panda), learning analytics (Paul Prinsloo) and non-formal distance education with a focus on developing countries (Sanjaya Mishra and Pradeep Misra). An outstanding catalogue of world-class writing and a very comprehensive edition running to more than 75 chapters (each open access and downloadable separately). It is a must-have for anyone engaged in research, development or policy making, and key parts of this book are relevant for faculty and instructional designers. A smörgåsbord of excellence.
Directory of Educational Technology and Related Education Conferences from Around the World

Search the Educational Technology and Related Education Conferences by Contact North I Contact Nord Research Associate, Clayton R. Wright.

Use the directory's unique search features to filter by date, conference name, topic or country.
Upcoming Events in Online Learning Education

Online Educa Berlin (OEB) 28th Annual Conference

November 23 – 25, 2022

Berlin, Germany

Online Educa Berlin (OEB) is an annual global, cross-sector conference and exhibition on digital learning and training. The event has a unique focus, bringing to the forefront developments in learning technology.

The 2022 Theme is Re-imagining Our Vision for Learning.

How can we regain our confidence and recapture the ground we have lost? How can we make the most of the new flexibility we have discovered? How can we work together and reimagine our collective vision for the education and training of the future?
About Contact North | Contact Nord

As Ontario's community-based bilingual distance education and training network, Contact North | Contact Nord helps underserved residents in 1,300 small, rural, remote, Indigenous and Francophone communities access education and training without leaving their communities.
| | | |
| --- | --- | --- |
| | | Most Popular Resources on teachonline.ca |
Visit teachonline.ca today and see why more than 250,000 faculty and instructors, administrators, technology providers, and policymakers from across Ontario and around the world use the resources available from the portal.

Do you have colleagues who might be interested in receiving the Online Learning News? Join our mailing list.

Contact North | Contact Nord
1139 Alloy Drive, Suite 104
Thunder Bay, Ontario P7B 6M8
807-344-1616


[email protected]
Unsubscribe