Read time: 5 mins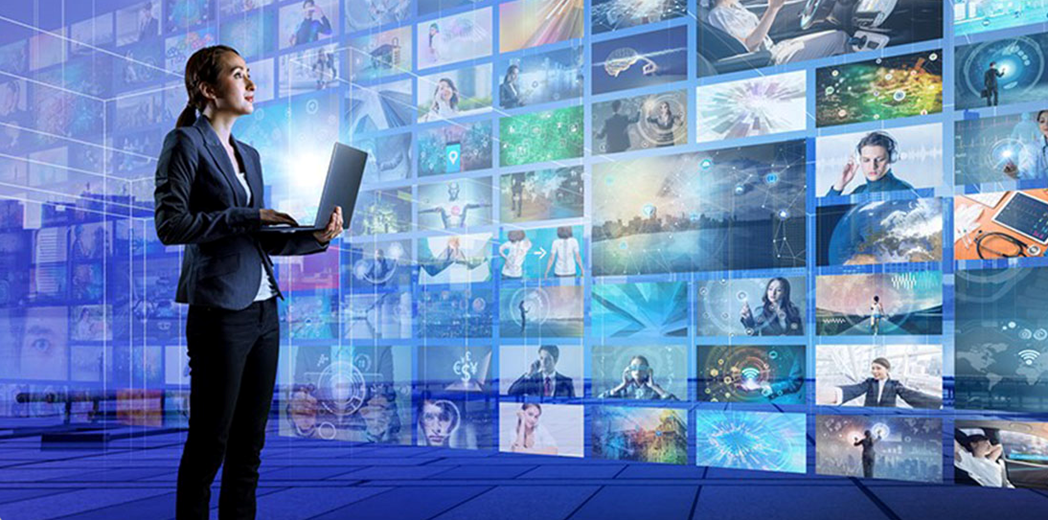 Free Contact North | Contact Nord Webinar

The Future of Learning Technology:
10 Key Tools and Methods
Wednesday, September 21, 2022
11am – Noon (Eastern Time)
At the beginning of the COVID-19 pandemic, the education system in Canada and around the world received an unexpected shock as schools, colleges and universities closed and people began working and learning from home. As faculty, instructors, students, administrators, policy-makers and funders, we learned a lot. But what can we expect in the future?
In this webinar, Contact North I Contact Nord Research Associate Stephen Downes discusses the 10 major educational technology tools, methods and developments that are expected to be more widely adopted within two to three years and will likely be mainstream by 2030.
Our Host: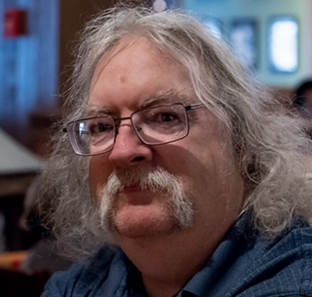 Stephen Downes
Research Associate, Contact North | Contact Nord
Study Online Successfully (SOS)
FREE Webinar Series for Students

Help your students prepare for online classes and plan for learning success with Contact North | Contact Nord's Study Online Successfully webinar series. Each webinar is just 30 minutes, and teaches essential skills, tips and tricks on how to study online successfully. Choose any or all of the webinars listed below.

How to be a Super Successful Online Learner
10 Habits of Highly Successful Learners
Making the Best Use of Technologies for Learning

For more information and to register
Online Learning at a Turning Point:
Five Promising Developments

The big test for online learning starts now. Given the remote experience almost everyone had during COVID-19 lockdowns, will online learning become more widespread? Or will instructors and students return to the classroom this fall and put that whole "online thing" behind them?

In examining the higher education landscape, Contact North | Contact Nord identifies five promising developments:

Instructors are engaged in more conversations about pedagogy.
There are thousands of new micro-credentials.
There are new collaborations for teaching and learning.
The use of open education resources (OERs) is growing.
IT infrastructure is better.
Dr. Tony Bates' Blog:
Online Learning and Distance Education

In this blog post, Contact North I Contact Nord Research Associate Dr. Tony Bates highlights the content that has been updated in the recently published "master" version of the third edition of Teaching in a Digital Age.

Read Dr. Bates' post:

"Master" version of Teaching in a Digital Age (3rd edition) now published
This Week's Must-Read Book
on Online Learning

Transformative Teaching Around the World Stories of Cultural Impact, Technology Integration, and Innovative Pedagogy

Edited by: Meina Zhu & Curtis J. Bonk (2022)

The purpose of learning is more than the mastery of knowledge and skill. It is about transforming the lives of people, families, and communities. Anyone who has travelled to remote communities and seen what learning can do understands this bigger purpose. This collection of inspiring and insightful materials captures stories, examples of inspiring teaching and creative uses of technologies for learning that has transformative impact. The book captures the creativity and imagination that teachers and learning designers bring the work of learning and learning design and does so powerfully. What comes alive on these pages is an enthusiasm for the task of helping people learn for a bigger purpose. It is a good read.
Contact North I Contact Nord's
Searchable Directory of 65+ Open Universities Worldwide

More than 65 open universities around the world provide open and equal access to education, without requiring students to have formal education or credentials to be admitted. These institutions have a common commitment to open access to quality learning and student success.

Use the directory to search location, contact information, delivery modes, enrolment and more!
Upcoming Events in Online Learning

Online Learning Consortium's Accelerate 2022

November 1 – 3, 2022 - Virtually
November 14 -17, 2022

Onsite - Orlando, Florida

The Online Learning Consortium's Accelerate 2022 conference, Reflecting Onward: Evidence for a Changed World, emphasizes innovative and impactful research and effective practices in the field of online, blended, and digital learning. Supporting administrators, designers, and educators alike, this conference offers attendees a comprehensive list of sessions and activities tailored to addressing the challenges and goals of our entire community.

The Accelerate 2022 tracks include:

Access, Equity, and Open Education
Blended Learning Strategy and Practice
Engaged and Effective Teaching and Learning
Instructional Design
Leadership and Institutional Strategy
Research, Evaluation, and Learning Analytics
Student Support and Success
Technology and Future Trends
About Contact North | Contact Nord

As Ontario's community-based bilingual distance education and training network, Contact North | Contact Nord helps underserved residents in 1,300 small, rural, remote, Indigenous and Francophone communities access education and training without leaving their communities.
| | | |
| --- | --- | --- |
| | | Most Popular Resources on teachonline.ca |
Visit teachonline.ca today and see why more than 250,000 faculty and instructors, administrators, technology providers, and policymakers from across Ontario and around the world use the resources available from the portal.

Do you have colleagues who might be interested in receiving the Online Learning News? Join our mailing list.

Contact North | Contact Nord
1139 Alloy Drive, Suite 104
Thunder Bay, Ontario P7B 6M8
807-344-1616


[email protected]
Unsubscribe