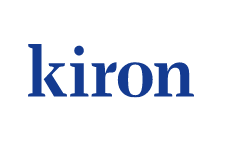 Core Business
eLearning Design/Development
Core Products/Services
Online Learning, learning Services, Content creation, MOOCs,
Core Features
Since 2015, Kiron has been providing refugee and other underserved communities with high-quality educational opportunities, providing online courses ina . number of areas, university preparation, support for applying to universities in Germany, Jordan or Lebanon, and language courses. 
Kiron Campus is an online platform that connects learners with all the courses and support made available through Kiron. Kiron's courses are self-paced, allowing learners to begin and proceed at their own pace. Kiron provides certificates for completed courses. 
Target Audience
Students
Key Clients
Refugees/asylum seekers
Company Head
Dr. Tobias Ernst, CEO
Company Head Email
Year Established
2015
Address
Herzbergstrasse 82-84 10365 Berlin
Location
Germany
Website
Email