Read time: 5 mins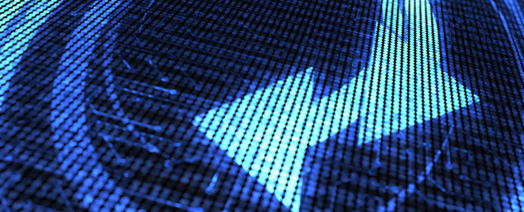 Online Learning at a Turning Point:
Five Promising Developments
The big test for online learning starts now. Given the remote experience almost everyone had during COVID-19 lockdowns, will online learning become more widespread? Or will instructors and students return to the classroom this fall and put that whole "online thing" behind them?
In examining the higher education landscape, Contact North | Contact Nord identifies five promising developments:
Instructors are engaged in more conversations about pedagogy.

There are thousands of new micro-credentials.

There are new collaborations for teaching and learning.

The use of open education resources (OERs) is growing.

IT infrastructure is better.
… and five challenges that must be overcome:
Student and instructor satisfaction

Cheating

Support for better course design and assessment design

Equity of access

Blended learning
Free Contact North | Contact Nord Webinar

The Future of Learning Technology:
10 Key Tools and Methods

Wednesday, September 21, 2022

11am - noon (Eastern Time)

Register now!

At the beginning of the COVID-19 pandemic, the education system in Canada and around the world received an unexpected shock as schools, colleges and universities closed and people began working and learning from home. As faculty, instructors, students, administrators, policy-makers and funders, we learned a lot. But what can we expect in the future?

In this webinar, Contact North I Contact Nord Research Associate Stephen Downes discusses the 10 major educational technology tools, methods and developments that are expected to be more widely adopted within two to three years and will likely be mainstream by 2030.
Study Online Successfully (SOS)
FREE Webinar Series for Students

Help your students prepare for online classes and plan for learning success with Contact North | Contact Nord's Study Online Successfully webinar series. Each webinar is just 30 minutes, and teaches essential skills, tips and tricks on how to study online successfully. Choose any or all of the webinars listed below.

How to be a Super Successful Online Learner
10 Habits of Highly Successful Learners
Making the Best Use of Technologies for Learning

For more information and to register
10 Key Actions to Ensure Micro-Credentials Meet the Needs of Learners and Employers

Micro-credentials — short courses that help workers upskill and reskill — are in increasingly high demand right now. But what does that mean for post-secondary institutions in a post-pandemic economy?

In this Insight Paper, part of a Contact North | Contact Nord series, we analyze what faculty, instructional developers, administrators, policy-makers and funders must do to ensure micro-credentials fulfill their promise.
Dr. Tony Bates' Blog:
Online Learning and Distance Education

In this blog post, Contact North I Contact Nord Research Associate Dr. Tony Bates highlights the content that has been updated in the recently published "master" version of the third edition of Teaching in a Digital Age.

Read Dr. Bates' post:

"Master" version of Teaching in a Digital Age (3rd edition) now published
Leaders & Legends of Online Learning

Dr. Mark Nichols' Podcast

Leaders & Legends of Online Learning shares first-person perspectives from online learning experts that inform and inspire. Each interview lasts about 30 minutes, and links to the guest's work and profile.

In this episode, Open Polytechnic of New Zealand Executive Director Dr. Mark Nichols chats with Dr. Kate Bowles, Associate Dean International at the University of Wollongong, Australia, about the "vendoring" of online education.
This Week's Must-Read Book
on Online Learning

Opening the Door to Academe: A Practical Guide to Doctoral Study Online and Beyond

By Dianne Conrad (2022)

As the number of doctoral students grows, both for online and more traditional routes to doctorates, Dianne Conrad felt it was time to offer sage advice. It is most welcome. Now that the nature of doctoral programs is more varied — the traditional PhD, the course-based + project PhD, the applied doctorate, the doctorate by published work — navigating where to study, with whom and with what focus and intention is becoming more complex. As the support for doctoral students has declined, many find themselves alone, stuck or disconnected. Conrad's book is full of practical, insightful advice about the need for community, project management skills, determination and the ability to manage mental and physical health.
Contact North I Contact Nord's
Searchable Directory of Selected Journals
in Online and Distance Learning

Journals play an essential role in online and distance learning for sharing the latest in research, innovation, theory, practices and events. Educators find ideas and connections, building a collective knowledge base that advances teaching, learning, management and student success.
Upcoming Events in Online Learning

EDEN's 2022 Research Workshop

September 19 - 20, 2022

Dubrovnik, Croatia

EDEN's 2022 research workshop,Towards a smart and inclusive learning ecosystem, focuses on improved learning environments that drive the digital transformation of education institutions. COVID-19 accelerated the shift to blended or fully online learning environments, forcing institutions to embrace technology and offer their students an online or at least blended learning experience. A large amount of data accessible through different learning environments has been analyzed and used to drive future strategies of education. This workshop aims to explore the consequences of emergency remote teaching and learning. It also tackles the new approaches to creating learning environments that must be smarter and more inclusive while incorporating emerging technologies that boost students' digital skills and offer a more personalized experience.
About Contact North | Contact Nord

As Ontario's community-based bilingual distance education and training network, Contact North | Contact Nord helps underserved residents in 1,300 small, rural, remote, Indigenous and Francophone communities access education and training without leaving their communities.
| | | |
| --- | --- | --- |
| | | Most Popular Resources on teachonline.ca |
Visit teachonline.ca today and see why more than 250,000 faculty and instructors, administrators, technology providers, and policymakers from across Ontario and around the world use the resources available from the portal.

Do you have colleagues who might be interested in receiving the Online Learning News? Join our mailing list.

Contact North | Contact Nord
1139 Alloy Drive, Suite 104
Thunder Bay, Ontario P7B 6M8
807-344-1616


[email protected]
Unsubscribe