Read time: 6 mins

Free Contact North | Contact Nord Webinar
How to Overcome the Challenges of Shifting to a New Paradigm of Learning
Thursday, December 2, 2021
1:00 p.m. - 2:00 p.m. (Eastern Time)
In this interactive webinar, Dr. Stephen Murgatroyd explores what is changing and what impact this will have on the experience of teaching and learning. We also look at the barriers to change and how these may be overcome. This webinar builds on Stephen's work as a futurist teaching futures literacy and writing about the future of learning.
Participants of this engaging webinar will:
Better understand some of the change dynamics impacting colleges and universities in North America.
Understand the current risks and challenges faced by teachers, administrators, students, and policy-makers.
Look at some scenarios for the future of teaching and the possible, probable and preferred futures of teaching and learning.
Critically examine the barriers to change and the ways some colleges and universities are seeking to overcome them.
Our Host: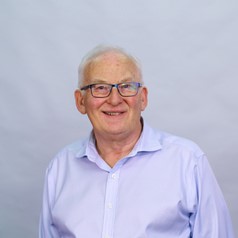 Dr. Stephen Murgatroyd
Chief Innovation Officer
Contact North | Contact Nord
Free Contact North | Contact Nord Webinar

Ask Ron Anything About Teaching with Zoom

Wednesday, December 8, 2021
10:00 a.m. - 11:00 a.m. (Eastern Time)

Here's your opportunity to ask those nagging questions you have about teaching effectively with Zoom. Contact North | Contact Nord's Research Associate and leader of our successful Zoom webinar series, Dr. Ron Owston, fields questions on any aspect of teaching with Zoom, such as how to:

Create engaging breakout room sessions
Design successful ice-breaking activities
Use a second camera or stream mobile phone video to your class
Share videos, applications, and whiteboards
Take class attendance
Get poll reports
Set up a secure class meeting

Register early and submit your questions for Dr. Owston to ensure they are answered.

In Pursuit of Equity:
Is Online Learning Really the Great Equalizer?

Post-secondary institutions and policy-makers at all levels tend to see online learning as a response to inequality in education, with the potential to improve access to learning for those who cannot attend campus.

Although online learning may be the equalizer for many students, the reality is different when all aspects of inequality are considered. In some cases, online learning makes the divide greater.

To find out how, read In Pursuit of Equity: Is Online Learning Really the Great Equalizer?

Dr. Tony Bates' Blog:
Online Learning and Distance Education

In his latest blog post, Dr. Bates explores curriculum renewal, skills development and how to teach 21st-century skills.

Read Contact North I Contact Nord Research Associate Dr. Tony Bates' blog post:

Beyond the Basics: Teaching with Zoom's
New Tools

Many instructors have mastered Zoom's basic features. Now it's time to up the engagement factor in your live classes by learning Zoom's newest, most engaging tools.

If you're stuck in a Zoom rut and you're tired of limiting your classes to basic video, screen sharing and polls, Beyond the Basics, free, live training is made for you. In this training session led by Contact North | Contact Nord's e-Learning Training Facilitator, you will learn how to increase engagement and accessibility for all types of learners:

Enable live transcriptions for added accessibility
Use PowerPoint as a virtual background, as a more immersive way to present
Use focus mode to help learners avoid distractions by only seeing the host's webcam
Use immersive view for creative discussions
Set up and use exit surveys for all types of feedback

This Week's Must-Read Book
on Online Learning

New Perspectives on Virtual and Augmented Reality: Finding New Ways to Teach in a Transformed Learning Environment

Edited by Linda Daniela (2020)

Technology creates possibilities and challenges. As we see new versions of AR/VR and immersive technologies – low-cost glasses, which enable us to experience these immersive realities as well as new headsets – we can start to think about what we can do with these technologies. But that is the challenge. Many college skills-based programs and some STEM programs (especially in health disciplines and engineering) in universities are exploring the use of these technologies, but it is early days. This book will help readers explore the potential and highlight the challenges associated with this work.

Explore the Largest Searchable Directory of Vendors of Online Learning Products and Services Worldwide!

With over 3,200 vendors of online learning products and services worldwide, this searchable directory provides colleges, universities, training providers, faculty and instructors with information on how to find the latest products and services to help improve the learning experience for their students.

These vendors offer products and services ranging from software to hosting and organizing learning content to adaptive learning systems that use intelligent algorithms to adjust learning to suit individual needs.

Upcoming Events in Online Learning

ICDE Leadership Summit 2022: Leadership for EdTech Oriented Innovation in Education

January 20 -21, 2022

Korea National Open University, Seoul, South Korea

Onsite and Virtual

During this two-day hybrid event, educational leaders come together to discuss the latest developments in distance education, including:

Leading open and distance universities to overcome the global crisis: sharing experiences in responding to the pandemic hit
Improving quality education using EdTech: sustainable enrolment and personalized learning strategies
Innovative leadership for Open Education: the benefits of open access, open-source, open science and open educational resources (OER)
Leadership for digital transformation and resilience: equitable and quality education for all

About Contact North | Contact Nord

As Ontario's community-based bilingual distance education and training network, Contact North | Contact Nord helps underserved residents in 1,300 small, rural, remote, Indigenous and Francophone communities access education and training without leaving their communities.

| | | |
| --- | --- | --- |
| | | Most Popular Resources on teachonline.ca |
Visit teachonline.ca today and see why more than 250,000 faculty and instructors, administrators, technology providers, and policymakers from across Ontario and around the world use the resources available from the portal.

Do you have colleagues who might be interested in receiving the Online Learning News? Join our mailing list.

Contact North | Contact Nord
1139 Alloy Drive, Suite 104
Thunder Bay, Ontario P7B 6M8
807-344-1616


[email protected]
Unsubscribe