Read time: 4 mins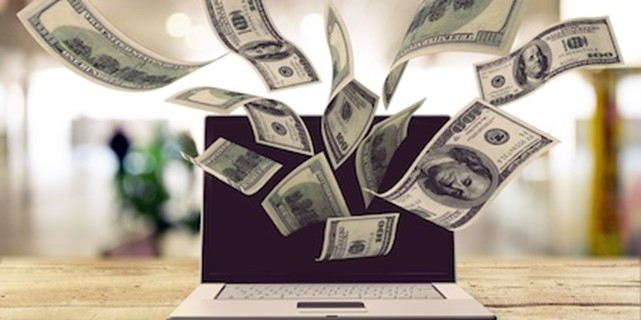 Free Contact North | Contact Nord Webinar
Value for Money:
Should Online Education be Cheaper?
Thursday, December 8, 2022
11:00 a.m.- 12:00 p.m. EST
Dr. Kyungmee Lee, Senior Lecturer, Department of Educational Research at Lancaster University (UK) and Dr. Dietmar Kennepohl, Professor of Chemistry at Athabasca University (Canada) explore the value-for-money topic by asking "Should online education be cheaper?"
Come away with a better understanding of:
The complex meaning of online education being "cheap"

Various perspectives on whether online education should be cheaper than face-to-face

Key issues, including academic, administrative and political

Key terms such as value, money and cost
Free Contact North | Contact Nord Webinar

How to Prepare Students for Learning in
Times of Uncertainty

Thursday, January 19, 2023
11:00 a.m.- 12:00 p.m. EST

Register now!

How can we help prepare students for an increasingly uncertain world? How do we handle a situation with too much information, too many competing interests and too many variables at work?

Answers are everywhere, but which one do we choose?

In this webinar, Dave Cormier, Learning Specialist for the Digital Learning Strategy and Special Projects at the University of Windsor (Ontario) explores the notions of learning in times of uncertainty, how to teach for uncertainty versus teaching the basics, and how we can help prepare students for an uncertain future.
Teaching in a Digital Age:
Guidelines for designing teaching and learning
(3rd Edition)

The newly released third edition of Teaching in a Digital Age is a free, comprehensive, practical resource with advice and strategies for online learning. It includes new sections on:

Successes and failures arising from the emergency pivot to remote learning during the COVID-19 pandemic
Open pedagogy
Micro-credentials
Difference between synchronous and asynchronous learning
Emerging technologies to enhance learning and teaching
Dr. Tony Bates' Blog:
Online Learning and Distance Education

In this blog post, Contact North I Contact Nord Research Associate Dr. Tony Bates discusses the importance of equitable access to higher education, equity in digital learning and what governments can do to ensure it happens.

Read Dr. Bates' blog post:

Celebrating World Access to Higher Education Day: A long way to go
Podcasts and Vodcasts on Online Learning

Gettin' Air
The Open Pedagogy Podcast

Host Terry Greene, Senior eLearning Designer at Trent University (Ontario, Canada), and his guests get some airtime to discuss technology-enabled and open learning practices in post-secondary education. There are more than 150 episodes to choose from and each episode is about 30 minutes long.
This Week's Must-Read Book
on Online Learning

Best Practices for Mentoring in Online Programs: Supporting Faculty and Students in Higher Education

By Susan Ko & Olena Zhadko (2023)

Mentoring faculty and students is a growth activity in our universities, colleges, polytechnics and training centres. But how can it be done efficiently and effectively? What are the institutional support requirements for mentors? What do we know about best and effective practice? What are the cautions and dangers? Full of examples, case studies, insights and research evidence, these skilled and experienced researchers bring their considerable expertise to bear on these and other related questions.
Contact North I Contact Nord's Searchable Directory of 65+ Open Universities Worldwide

More than 65 open universities around the world provide open and equal access to education, without requiring students to have formal education or credentials to be admitted. These institutions have a common commitment to open access to quality learning and student success.

Use the directory to search location, contact information, delivery modes, enrolment and more!
Upcoming Events in Online Learning Education

eLearning Africa 16th International Conference & Exhibition on ICT for Education, Training & Skills Development

Dakar, Senegal
May 24 – 26, 2023

The eLearning Africa annual conference and exhibition is Africa's largest conference and exhibition on technology-supported learning, training and skills development. eLearning Africa is a network of leading experts, professionals and investors who are committed to the future of education and training in Africa.

The theme for eLearning Africa 2023 is "New Model Learning: Innovating to Become Sustainable, Self-Reliant, Equitable and Resilient."
About Contact North | Contact Nord

As Ontario's community-based bilingual distance education and training network, Contact North | Contact Nord helps underserved residents in 1,300 small, rural, remote, Indigenous and Francophone communities access education and training without leaving their communities.
| | | |
| --- | --- | --- |
| | | Most Popular Resources on teachonline.ca |
Visit teachonline.ca today and see why more than 250,000 faculty and instructors, administrators, technology providers, and policymakers from across Ontario and around the world use the resources available from the portal.

Do you have colleagues who might be interested in receiving the Online Learning News? Join our mailing list.

Contact North | Contact Nord
1139 Alloy Drive, Suite 104
Thunder Bay, Ontario P7B 6M8
807-344-1616


[email protected]
Unsubscribe