Read time: 6 mins

Audrey Watters Warns About Surveillance in Online Learning
Monday, July 20, 2020, at 11:00 a.m. – 12:00 p.m. (ET)
Join Audrey Watters, a self-described "education writer, independent scholar, serial dropout, rabble-rouser, and ed-tech 'Cassandra'", as she examines the real threat of fast spreading surveillance in post-secondary education.
How we often overlook surveillance, one of the most pervasive trends in education technology over the last few decades and rarely featured in lists of "what's new" and "what's hot".
How by embracing surveillance as a core tenet of education technology, we are sacrificing students' privacy and their safety.
How too often in education and ed-tech, we confuse surveillance for care. We need to watch students closely, we tell ourselves, because we want them to be safe and to do well.
How caring means trusting, and trusting means being able to turn off a controlling gaze.
How we can imagine (and build) a different set of ed-tech practices, one founded on trust rather than suspicion, on care rather than on control.
Dr. Paul Prinsloo, Research Professor in Open and Distance Learning (ODL), University of South Africa (UNISA) and Research Associate, Contact North | Contact Nord, is the host of this free webinar by Audrey Watters.
Register for Building Anti-Surveillance Ed-Tech!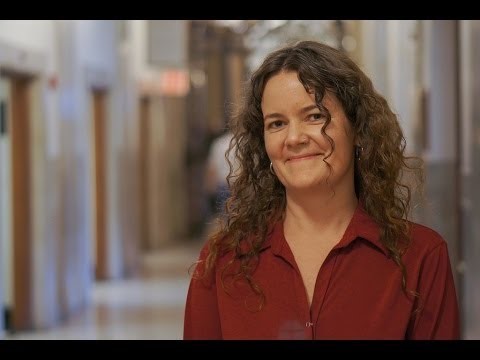 Audrey Watters is a journalist specializing in education technology news and analysis.
She has written for Edutopia, MindShift, O'Reilly Radar, ReadWriteWeb, and The Huffington Post, in addition to her own blog, Hack Education.
Audrey Watters is author of The Monsters of Education Technology, The Revenge of the Monsters of Education Technology, The Curse of the Monsters of Education Technology, as well as a book arguing that students should control their digital identities and digital work, Claim Your Domain.
Her next book, Teaching Machines, is being published by MIT Press.
The Centre for Higher Education Development at the University of Cape Town

Social justice, excellence in research, teaching and learning and a focus on building a truly African nation drives the work of the University of Cape Town. Within the University, the Centre for Higher Education Development (CHED) is tasked with using innovations in technology-enabled blended learning and online learning to enable the University's social justice agenda: changing society through learning and research.

Read how CHED is fighting digital apartheid and developing a new sense of digital democracy.

Ten Guiding Principles for the Use of Technology in Learning

Colleges and universities are investing significant funds, time and energy in technology for learning, especially during and post-COVID-19.

The following ten principles provide a (far from definitive!) guide for reflecting on the purpose and use of technology in learning:

Adding value
A pedagogical focus
Quality
Sustainability
Access
Scalability
Sharing
Choice
Continuous, lifelong learning
Customization

To find out more about these principles, read Ten Guiding Principles for the Use of Technology in Learning.

Developing a Class Response System to Promote Active Learning During Online Courses at Seneca College

Learn how Dr. Ken Kwong-Kay Wong, Professor at the School of Marketing at Seneca College in Markham, Ontario, Canada, developed a class response system called Presentria that helps to promote active learning and enhance engagement in online classes.

The tool pushes polls and questions to the student's device to encourage group discussion with innovative questioning techniques, which get more students involved in class participation. In addition, there are advanced features such as team competitions, speed challenges, peer review, peer feedback and experiential learning.

Register Now!

Free Webinar: How to Teach Online Effectively
Using Zoom (6th Offering)

Wednesday, July 8, 2020, at 11:00 a.m. - 12:00 p.m. (ET)

College and university faculty and instructors, literacy and basic skills and training providers are increasingly using Zoom to teach and train. Zoom is fast becoming a learning platform of choice.

Join Contact North | Contact Nord Research Associate, Dr. Ron Owston, for a free webinar focusing on:

How to use Zoom effectively to engage with and involve students in their learning;
How to use Zoom, not just to deliver lectures or make one-way presentations to students, but to facilitate small group work, class challenges, and student presentations;
How to move from talking head to active learning with Zoom;
How to make learning valuable and successful when teaching via Zoom; and
What are the "top tips" users have from using Zoom for teaching.
Moving your classes online due to COVID-19?
Have questions about teaching online?
Ask an expert!

Contact North I Contact Nord's world experts from Canada, the United States, Europe and Africa are volunteering to help you.

e-Mail your questions about anything related to teaching online to [email protected] or submit your question online on teachonline.ca and receive a response within 2 business days. Questions and answers will be posted for quick reference.

The search tool on teachonline.ca is available to help with your immediate requests. Enter keywords in the search tool and it displays a list of relevant resources.
Must-Read Books on Online Learning

Must-Read Books on Online Learning features books and articles of interest to those involved in the expansion and improvement of online learning.

Johnson, A. (2013) Excellent Online Teaching: Effective Strategies for a Successful Semester Online. Denver, CO: Aaron Johnson.

This book is simple, practical and full of useful tips and suggestions – rubrics, lists, guides and suggestions. Written by someone who teaches online every day and whose experience and study has enabled him to "discover" his way to effectiveness, the book has an immediacy which is attractive. There is also a companion website, which adds to the suggestions in the book.
Registration Now Open!

The 8th Annual McMaster Conference on Education & Cognition

July 16-17, 2020
Fully Online

#EdCog2020 is a two-day event that brings together educators, cognitive scientists and policy-makers to explore how cognitive science can be applied to educational policy and instructional design. In addition, there will be posters, a discussion panel and evidence-based workshops to provide practical guidelines for essential teaching skills.

To register, view archived videos and get additional information, please visit edcog.mcmaster.ca.
Most Popular Resources on teachonline.ca
Visit teachonline.ca today and see why more than 250,000 faculty and instructors, administrators, technology providers, and policymakers from across Ontario and around the world use the resources available from the portal.

Do you have colleagues who might be interested in receiving the Online Learning News? Join our mailing list.

Contact North | Contact Nord
1139 Alloy Drive, Suite 104
Thunder Bay, Ontario P7B 6M8
807-344-1616


[email protected]
Unsubscribe