Read time: 5 mins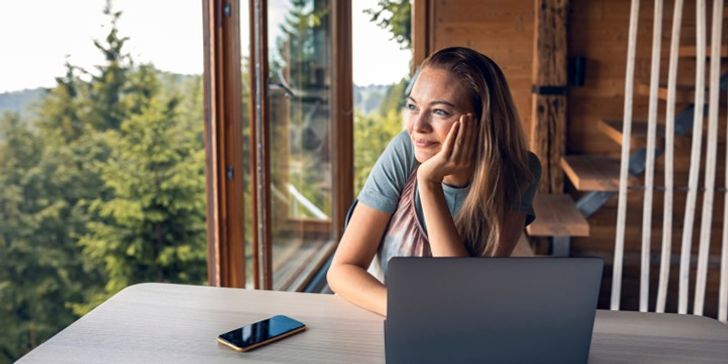 Free Contact North | Contact Nord Webinar
How to Reach (Almost) All Learners with Universal Design for Learning
Thursday, August 25, 2022
2 - 3pm (Eastern Time)
As technology-mediated learning becomes part of the new normal across college and university curricula, it's important to interact with students in a way that supports their continued learning, shows compassion and flexibility for varied circumstances, and fits within existing time and prep demands.
This webinar shares low-effort "do-them-right-now" design techniques that reduce student anxiety and pressure, reduce your instructor colleagues' frustrations (and your own), and allow you to focus on engaging student interactions, especially for those living in small, rural, remote and Indigenous communities.
Our Host: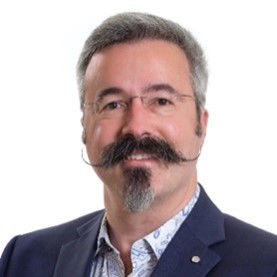 Dr. Thomas J. Tobin
Teaching, Learning & Technology Specialist II
University of Wisconsin-Madison
A New Pedagogy is Emerging from
Pandemic Teaching: 10 Key Elements

To help navigate financial challenges, shifting market demand for programs and courses, student retention, changing demographics and COVID-19, Contact North I Contact Nord developed the new Insight Paper, A New Pedagogy is Emerging from Pandemic Teaching: 10 Key Elements. In this latest Insight Paper, part of a Contact North | Contact Nord series, we look at how the pandemic has changed the experience of teaching.
Beyond the Basics:
Helping You Teach More Effectively
with Zoom's Advanced Tools

You have mastered the basic features of teaching on Zoom, so now what?

Beyond the Basics is live training geared specifically to educators and trainers like you. Led by Contact North | Contact Nord's e-Learning Training Facilitator, our FREE session will help you boost engagement and accessibility for all types of learners. Learn how to:

Use PowerPoint as a virtual background
Use breakout rooms
Create exit surveys
Create advanced polls and quizzes
Use persistent whiteboards

Register now for a one-hour live FREE training session!
Leaders & Legends of Online Learning

Dr. Mark Nichols' Podcast

Leaders & Legends of Online Learning shares first-person perspectives from online learning experts that inform and inspire. Each interview lasts about 30 minutes, and links to the guest's work and profile.

In this episode, Open Polytechnic of New Zealand Executive Director Dr. Mark Nichols chats with Emeritus Professor Randy Garrison, an international expert on e-learning and co-developer of the Community of Inquiry model — arguably the most widely used model for constructivist -based e-learning design and research.
This Week's Must-Read Book
on Online Learning

Transformative Digital Technology for Effective Workplace Learning

By Ria O'Donnell, 2021

Training online in the workplace is a fast-growing, intense industry. In 2021, according to Holon IQ, the non-credentialing sector of education beyond school (boot camps, badges, micro-credentials and microlearning) is currently a $10 billion industry growing at 14% each year. It is driven by the need to continually improve workplace knowledge and productivity and adapt to changing conditions highlighted by the pandemic. In this book, Ria O'Donnell, an Australia-based training consultant, explores the critical issues facing workers and their employers and looks critically at the learning menu they are able to access. The book also explores the potential of AR/VR to transform specific types of training and the potential of other approaches to effective training. O'Donnell uses evidence-based reviews to focus attention on the challenges of design for focused, short-form learning. This book is well written, clear and full of useful examples.
Updated!
Directory of Educational Technology and Related Education Conferences from Around the World

Search the 47th Educational Technology and Related Education Conferences by Contact North I Contact Nord Research Associate Clayton R. Wright, updated to include June to December 2022 conferences.

Use three unique search features of the comprehensive directory offered by Contact North I Contact Nord:

Sort the directory by date, conference name or country
Filter the results by date or country
Search for a conference name, country or topic using a keyword search
Upcoming Events in Online Learning

EDEN's 2022 Research Workshop

September 19 - 20, 2022

Dubrovnik, Croatia

EDEN's 2022 research workshop, "Towards a smart and inclusive learning ecosystem" focuses on improved learning environments that drive the digital transformation of education institutions. COVID-19 accelerated the shift to blended or fully online learning environments, forcing institutions to embrace technology and offer their students an online or at least blended learning experience. A large amount of data accessible through different learning environments has been analyzed and used to drive future strategies of education. This workshop aims to explore the consequences of emergency remote teaching and learning. It also tackles the new approaches to creating learning environments that must be smarter and more inclusive while incorporating emerging technologies that boost students' digital skills and offer a more personalized experience.
About Contact North | Contact Nord

As Ontario's community-based bilingual distance education and training network, Contact North | Contact Nord helps underserved residents in 1,300 small, rural, remote, Indigenous and Francophone communities access education and training without leaving their communities.
| | | |
| --- | --- | --- |
| | | Most Popular Resources on teachonline.ca |
Visit teachonline.ca today and see why more than 250,000 faculty and instructors, administrators, technology providers, and policymakers from across Ontario and around the world use the resources available from the portal.

Do you have colleagues who might be interested in receiving the Online Learning News? Join our mailing list.

Contact North | Contact Nord
1139 Alloy Drive, Suite 104
Thunder Bay, Ontario P7B 6M8
807-344-1616


[email protected]
Unsubscribe