Read time: 5 mins

Learn to design serious games for online courses using common, simple digital platforms!
Thursday, July 23, 2020 from 11:00 a.m. to 12:30 p.m. (ET)
Serious games are an effective online teaching tool to increase student motivation and improve skills acquisition.
This webinar explores:
How to design learning games for online courses and on a budget.
How to use your learning management system (LMS) to deliver game-based learning for college and university courses.
How to develop highly rewarding and innovative games to engage learners.
How to use digital media platforms to create imaginative, compelling and exciting game experiences.
Join Dr. David Chandross, gamification and mixed reality expert at the Ted Rogers School of Management at Ryerson University, Toronto, Canada, for an interactive one and half-hour webinar to assist faculty and instructors to design serious games for their online courses using common, simple digital platforms.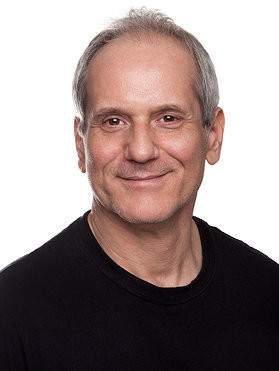 Host: Dr. David Chandross
Serious Games Expert & Senior Scholar, Ted Rogers School of Management at Ryerson University
How Augmented Reality Is Transforming Online Learning During The COVID-19 Pandemic

Understand how, thanks to leading start-up companies such as Vancouver-based ImagineAR, faculty and instructors are using augmented reality (AR) to provide students an immersive, dynamic and unforgettable learning experience that fully engages their senses.

Discover the New Ideas, Resources and Pedagogy Being Developed at The Centre for Continuing Education (CCE), McMaster University in Hamilton, Ontario.

Learn about how ideas of diversity and inclusiveness are incorporated into a blended learning program in Leadership in Community Engagement, designed for working professionals. Experiential learning and intercultural practices underlie the pedagogy, supporting critical thinking and sharing of perspectives.

Explore how CCE increased its focus on online learning, with more instructional design support for instructors, integration of real life projects into online and a shift to leaner, less detailed course sites which feature instructors offering love teaching.

Meeting a growing need in the community, CCE is designing a blended learning course to inform and support adult caregivers of older adults. Besides offering content on the human body, health care system and self-care, the course aims to encourage development of connections among caregivers.

Searchable Directory of 65+ Open Universities Worldwide

Throughout the world, more than 65 open universities provide open and equal access to education. Open universities do not require any formal education or credentials to be admitted. They have a common commitment to open access to quality learning and student success.

Use the directory to search location, contact information, delivery modes, enrolment and more!
Back by Popular Demand!

Leveraging Online Learning Not Only to Increase Access but Also to Develop New Skills

Tuesday, July 28, 2020 from 1:00 p.m. – 2:00 p.m. (ET)

During the first 30 minutes of this interactive webinar, Dr. Bates offers insights, practical advice and guidelines about access and digitalization and how technology can facilitate skills development in post-secondary education. The remaining 30 minutes is a moderated question and answer and discussion session with Dr. Bates.

Host Dr. Tony Bates
Contact North | Contact Nord Research Associate
Moving your classes online due to COVID-19?
Have questions about teaching online?
Ask an expert!

Contact North I Contact Nord's world experts from Canada, the United States, Europe and Africa are volunteering to help you.

e-Mail your questions about anything related to teaching online to [email protected] or submit your question online on teachonline.ca and receive a response within 2 business days. Questions and answers will be posted for quick reference.

The search tool on teachonline.ca is available to help with your immediate requests. Enter keywords in the search tool and it displays a list of relevant resources.
Read Dr. Tony Bates' Blog Post

In this blog post, Dr. Bates comments on another study pointing out that low income and impoverished individuals are less likely to have access to the digital equipment needed to study online. The post is based on a new weekly survey Household Pulse from the U.S. Census Bureau.

Read Contact North I Contact Nord Research Associate Dr. Tony Bates' blog post Enabling access to online learning for the poor.
Must-Read Books on Online Learning

Must-Read Books on Online Learning features books and articles of interest to those involved in the expansion and improvement of online learning.

Kritik (2020). How Peer Assessment Develops the Higher-Order Thinking Skills Students Need Today. Toronto: Kritik.

Kritik is a software company focused on the development of tools to support peer-to-peer learning and peer assessment. It has produced this free to read booklet (32 pages) of easy to read, focused material looking at what this work is and why it is important. The booklet is practical and has case studies of peer learning and assessment in use. It's a handy beginner guide to this work. Worth a look.
Most Popular Resources on teachonline.ca
Visit teachonline.ca today and see why more than 250,000 faculty and instructors, administrators, technology providers, and policymakers from across Ontario and around the world use the resources available from the portal.

Do you have colleagues who might be interested in receiving the Online Learning News? Join our mailing list.

Contact North | Contact Nord
1139 Alloy Drive, Suite 104
Thunder Bay, Ontario P7B 6M8
807-344-1616


[email protected]
Unsubscribe