Read time: 6 mins
Learn What the Future Holds for Learning Management Systems (LMS) and Videoconferencing Systems
Thursday, May 27, 2021
1:00 p.m. - 2:00 p.m. (Eastern Time)
The Learning Management System (LMS) has long been the key underlying infrastructure for online, hybrid and even augmented face-to-face education.
With the global pandemic and rush to remote learning, the LMS became more important than ever, helping colleges and universities transition operations online without too many major breakdowns — a remarkable accomplishment for this long-maligned technology.
Yet at the same time, the experience and understanding of just what a "learning platform" is underwent another, parallel transformation with the rise of the synchronous videoconferencing system. "Zoom U" may have been overdone with poor pedagogy, but the video platform is here to stay.
In this webinar, participants will explore:
Long-term and recent trends in learning management systems
Key changes over the past year and what they mean for the learning platforms of the future
Changing expectations and their likely impacts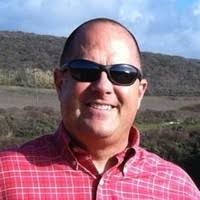 Our host
Phil Hill
Educational Technology Consultant and Industry Analyst
UNISA Bids Farewell to an Innovative Pioneer

On April 29, 2021, UNISA said farewell to its decade-long Vice Chancellor, Professor Mandla S. Makhanya. It takes a great deal of courage to step forward and become a Vice Chancellor, but he leaves a legacy and lasting impact on the largest university in Africa and one of the oldest distance teaching universities in the world. A creative and imaginative scholar, a true gentleman and an innovator – he will be remembered as an innovative pioneer.

Learn How to Leverage New Opportunities in Higher Education

Wednesday, June 2, 2021
4:00 p.m. - 5:00 p.m. (Eastern Time)

This interactive webinar explores the key challenges of the moment, what they mean for higher education, the potential for digital technologies, what's getting in the way of transformation, and the critical pieces that must be in place for change to happen.

In this special briefing, attendees will come away with a better understanding of:

The barriers to change and development in higher education
The opportunities right now for change and development
The ways in which technology and organizational redesign can achieve scale
The limitations imposed by current operational models and what needs to change to achieve equity of access

Our Host

Dr. Mark Nichols
Executive Director of Learning Design & Development Open Polytechnic in New Zealand

How to Have Fun in Online Learning

An Ontario Tech University and Assiniboine Community College Innovation

Dr. Sharon Lauricella, Associate Professor of Communication and Digital Media Studies at Ontario Tech University, and Dr. T. Keith Edmunds, Instructor in the School of Business, Agriculture & Environment at Assiniboine Community College share a teaching philosophy that play and fun have an important role in learning. Read how they developed the four pillars of ludic pedagogy; fun, play, playfulness, and humor and use it in their online courses.

Dr. Sharon Lauricella
Associate Professor of Communication
and Digital Media Studies
Ontario Tech University

Dr. Keith Edmunds
Instructor
School of Business, Agriculture & Environment
Assiniboine Community College

Listen to Dr. Mark Nichols' Latest Podcast

Leaders & Legends of Online Learning is a podcast that brings first-person perspectives from online learning experts that inform and inspire. Each interview lasts about 30 minutes and links to each guest's work and profile.

In this episode, Dr. Mark Nichols interviews Dr. Afsaneh Sharif who shares insight about learning design from her 20+ years of practice and scholarship.

Dr. Afsaneh Sharif
Faculty Liaison/Senior Project Manager - Projects and Partnerships
The University of British Columbia


UK's Open University Shares Findings on the Innovations That Will Provoke Dramatic Change

For the past nine years, the UK's Open University has produced an annual review of developments in pedagogy. Intended for educators and policy-makers — indeed anyone who wants to explore pedagogical innovation as education continues to evolve in the post-pandemic world — the 2021 analysis pares down recent developments into a list of 10 that will have the most impact.

This Week's Must-Read Book
on Online Learning

The Agile College: How Institutions Successfully Navigate Demographic Changes

By Nathan D. Grawe (2021)

Demographics, the saying goes, is destiny. This book explores the impact of significant changes in the market for higher education and the impact these changes will have on recruitment, retention, curriculum and collaboration. US based – the author is at Carleton College in Minnesota – the book nonetheless provides insights, challenges and suggestions relevant to all who work in higher education. This book builds on his previous text – Demographics and the Demand for Higher Education (2018), also published by John Hopkins. Given the demographic challenges which Canada faces, this book is a must-read for any administrator or policy-maker. Just read some Canadian demography first.

Contact North I Contact Nord's
Searchable Directory of Selected Journals
in Online and Distance Learning

Journals play essential roles in online and distance learning, for sharing the latest in research, innovation, theory, practices, and events. Educators find ideas and connections, building a collective knowledge base that advances teaching, learning, management – and student success.

Read Dr. Tony Bates' Blog Post

In this blog post, Dr. Bates reviews and comments on Cengage's newly released report titled Digital Learning Pulse Survey: Pandemic Era Report Card, which examines how students, faculty and administrators are faring during the unprecedented shift to digital delivery.

Read Contact North I Contact Nord Research Associate Dr. Tony Bates' blog post:

OLC ACCELERATE 2021

An Odyssey into the Future of Online, Digital, and Blended Learning

Virtual: September 20-24, 2021
Washington, DC: October 5-8, 2021

The Online Learning Consortium (OLC) Accelerate conference emphasizes impactful research and effective practices in online, blended, and digital learning.

Learn from hundreds of sessions, workshops, summits, and masterclasses across seven tracks:

Access, Equity, and Open Education
Blended Learning
Engaged and Effective Teaching and Learning
Instructional Design
Leadership and Institutional Strategies
Research, Evaluation, and Learning Analytics
Technology and Future Trends

| | | |
| --- | --- | --- |
| | | Most Popular Resources on teachonline.ca |
Visit teachonline.ca today and see why more than 250,000 faculty and instructors, administrators, technology providers, and policymakers from across Ontario and around the world use the resources available from the portal.

Do you have colleagues who might be interested in receiving the Online Learning News? Join our mailing list.

Contact North | Contact Nord
1139 Alloy Drive, Suite 104
Thunder Bay, Ontario P7B 6M8
807-344-1616


[email protected]
Unsubscribe