Read time: 6 mins

Learn How to Use the HyFlex (Hybrid Flexible) Method!
Wednesday, December 2, 2020
1:00 p.m. to 2:00 p.m. (ET)
Faculty and instructors are facing instructional challenges never faced before as a result of rapidly moving and teaching their courses online in response to the COVID-19 pandemic. They learned a lot during the initial transition, but have a sense "they can do more!" to create engaging learning experiences for their students.
As faculty and instructors are realizing their students will not exclusively be online or in class next year, there is a need for more "hybrid" teaching which requires a new, flexible approach.
Join Dr. Brian Beatty, Associate Professor of Instructional Technologies at San Francisco State University for this FREE, one-hour interactive webinar to:
Learn how to use a flexible course framework that offers a combination of online, synchronous, and face-to-face options (hybrid) in a course where students are able to choose when and how they attend (flexible).
Develop successful strategies to engage online and in-class students in a single class session.
Understand how HyFlex options prepare an institution (or program) for any other situation requiring an immediate shift to fully online.
Learn how assessments for and of learning can work when students are studying the same course in class and online.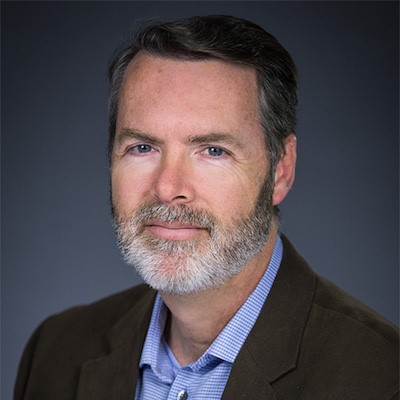 Host: Dr. Brian Beatty, Associate Professor of Instructional Technologies at San Francisco State University
A Free Contact North | Contact Nord Webinar

Developing a Class Response System to Promote Active Learning During Online Courses at Seneca College of Applied Arts & Technology

Tuesday, December 1, 2020

2:00 p.m. to 3:00 p.m. (ET)

Learn how to use a class response system called Presentria that helps to promote active learning and enhance engagement in online classes.

The tool pushes polls and questions to the student's device to encourage group discussion with innovative questioning techniques, which get more students involved in-class participation. In addition, there are advanced features, such as team competitions, speed challenges, peer review, peer feedback and experiential learning.

Hosts:

| | |
| --- | --- |
| | |
| Dr. Ken Wong, Professor, School of Marketing, Seneca College of Applied Arts & Technology | Margaret Osborne, Professor, School of Marketing, Seneca College of Applied Arts & Technology |


View Contact North | Contact Nord's full list of Upcoming Pockets of Innovation Showcase Webinars
No Magic Bullet!

The lesson of EdTech hype is simple - there is no "magic bullet". Teaching and learning is hard work and it is fundamentally about relationships and the co-discovery and creation of moments of insight and deep learning. While technologies can enable these moments, we must tread with caution about some of the claims made for a new or emerging technology.

Read HYPE! Myths and Realities of Educational Technology to find out more!
Back by Popular Demand!

A Free Massive Open Online Course (MOOC) to Help Students Successfully Learn Online

Monday, January 18 to Sunday, February 21, 2021

Contact North | Contact Nord and Athabasca University are offering a massive open online course, Learning to Learn Online (LTLO), to introduce concepts and practices important to successfully learning online. Students can start the course anytime after January 18, 2021, but must complete it no later than February 21, 2021.

LTLO is intended for students who are learning online for the first time or want to improve their approach to online learning and is also open to teachers or educational professionals who want to support their students in learning online.
Today!
Spots Available!

How to Use Moodle to Teach Online

Wednesday, November 25, 2020
1:00 p.m. to 2:00 p.m. (ET)

Moodle is a learning management system (LMS) that has many features and functions designed to enable instructors to create engaging, memorable learning experiences and build a real sense of community amongst learners.

In this FREE, practical and interactive 1-hour webinar, Contact North I Contact Nord Research Associate Erin Melvin explores:

How to get your online courses up and running on Moodle
How to engage learners in highly interactive learning
How to use Moodle for authentic assessment
How to make the most effective use of grading & the gradebook
How to use analytics and other tools to monitor student progress

View the full list of free upcoming Contact North | Contact Nord webinars
Register Today for the Virtual Edition of
The Learning & Training Conference 2020

Tuesday, December 8 – Wednesday, December 9, 2020

The 2020s is a decade of learning innovations enabled by technologies.

Over two days in December, join us virtually to focus on the skills needed by individuals, corporations, organizations and communities for tomorrow's workplace, the ways technology can enable the development of these skills, and how learning is being organized and delivered through new approaches, partnerships and credentials.

Explore the emerging pedagogy that embraces emerging technology and highly skilled faculty, instructors, and teachers to achieve new levels of student engagement and outcomes.
Learn from examples of innovative organizations – schools, colleges, universities, corporations, social enterprises – that are imagining and delivering new approaches to learning.
Look at new approaches to skills recognition and support for learners and the ways in which learning on demand is being imagined and delivered.
Explore new and emerging technologies to support the delivery of quality learning experiences.

The Learning & Training Conference 2020, formerly the ONLINE LEARNING conference series, is hosted by Contact North | Contact Nord.
Read Dr. Tony Bates' Blog Post

In this blog post, Dr. Bates reviews the Canadian Elearning Network's recent report that highlights the announcements, supports, and policy changes each Canadian jurisdiction made to continue to promote K-12 learning throughout the pandemic.

Read Contact North I Contact Nord Research Associate Dr. Tony Bates' blog post:
Contact North | Contact Nord's Directory of Online, Open & Distance Learning Associations and Consortia Throughout the World

Contact North | Contact Nord created this non-exhaustive list of online, distance and open learning associations and consortia around the world, providing links to websites (if available) to widen access to the valuable information offered by each.
Must-Read Books on Online Learning

Must-Read Books on Online Learning features books and articles of interest to those involved in the expansion and improvement of online learning.

Öztok, M. (2019). The Hidden Curriculum of Online Learning – Understanding Social Justice Through Critical Pedagogy. London: Taylor & Francis.

Black lives matter is not a slogan. It is a powerful statement with implications, especially for education. It is one that resonates with other statements about truth and reconciliation and gender inequality, especially as the pandemic has revealed how education in both its structure and substance reinforces such inequalities. This book asks us to stop, reflect and change, and it is timely. Based on the idea that, rather than transforming communities and societies, education is engaged in cultural reproduction, the book challenges us to explore just what "inclusion" means for different students in our online course and what the implications of cultural pluralism are for instructional design. Are we given equal voices to different perspectives and enabling different representations of the ideas and worlds as experienced by different persons in our course? Some good writing which will make you think.
| | | |
| --- | --- | --- |
| | | Most Popular Resources on teachonline.ca |

Visit teachonline.ca today and see why more than 250,000 faculty and instructors, administrators, technology providers, and policymakers from across Ontario and around the world use the resources available from the portal.

Do you have colleagues who might be interested in receiving the Online Learning News? Join our mailing list.

Contact North | Contact Nord
1139 Alloy Drive, Suite 104
Thunder Bay, Ontario P7B 6M8
807-344-1616


[email protected]
Unsubscribe