Read time: 5 mins

Free Contact North | Contact Nord Webinar
Metaphors of EdTech
Tuesday, November 15, 2022
11:00 a.m. - 12:00 p.m. EST
Criticisms leveled at online education during the COVID-19 pandemic revealed not only a lack of understanding about how educational technology (EdTech) can be deployed effectively, but a lack of imagination.
This special briefing uses metaphors to encourage different perspectives and new ways of thinking about EdTech. With metaphors as a mental model, educators can move beyond pragmatic concerns to more imaginative, playful uses of technology — and to critically examine the appropriate implementation of EdTech.
Our Host: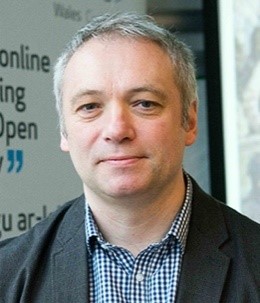 Dr. Martin Weller
Professor of Educational Technology
Institute of Educational Technology (IET)
UK Open University
Free Contact North | Contact Nord Webinar

How to Use Shared Online Videos, Podcasts and Webcasts to Engage Online Learners

Wednesday, November 23, 2022

10:00 a.m. - 11:00 a.m. EST

Register now!

Shared online videos, webcasts and podcasts offer a unique knowledge portal to the most adventurous and productive pioneers in most fields and disciplines. And interviews of leaders and emerging scholars in their respective fields serve as a historical roadmap of the progress made, as well as exciting trends seen firsthand by people with decades of experience.

In this session, Dr. Curtis Bonk, professor in the School of Education at Indiana University, details a range of innovative pedagogical uses for shared online video, webcasts and podcasts.
Why We Need New Indicators of Quality
in Post-Secondary Education

Post-secondary education faces a major new quality challenge.

Not only do colleges and universities need to demonstrate compliance with long-established quality principles, they also need to satisfy employers that their graduates have the skills and capabilities to succeed on the job. New hires must be able to hit the ground running — without additional training and skills development.

Contact North | Contact Nord explores why the existing quality regime doesn't work and what a new regime should look like.
Dr. Tony Bates' Blog:
Online Learning and Distance Education

In this blog post, Contact North I Contact Nord Research Associate Dr. Tony Bates looks at the lessons learned from the use of online proctoring equipment during COVID-19 and explains more appropriate methods of assessment for the online learning environment.

Read Dr. Bates' blog post:
This Week's Must-Read Book on Online Learning

A Framework for Teaching Music Online

By: Carol Johnson (2022)

One challenge experienced during the pivot to remote instruction during the pandemic was how to teach art, music, drama and dance online. The result was some remarkable examples of creative and imaginative thinking, with some wonderful musical performances on Zoom and remarkable mentoring and coaching of young musicians by leading players, such as Nicola Benedetti. This book captures much of the learning from these experiences and turns them into a rigorous and comprehensive framework for the design of music programs delivered online. For those who work in this field, it's an insightful, creative, focused and must-have book.
Contact North | Contact Nord's Directory of 75+ Ontario EdTech Companies

Ontario is a major hub in the fast-growing EdTech market, with more than 75 established and recent startups in educational technology and corporate training.

With this searchable directory, Contact North | Contact Nord provides colleges, universities, training providers and investors from the around the world with information on how to find the latest products and services from Ontario-based EdTech companies. Their products and services often lead to improved learning experiences.
Upcoming Events in Online Learning Education

eCampusOntario

Technology and Education Seminar and Showcase (TESS)

November 15 - 16, 2022 – Toronto, Ontario

The Technology and Education Seminar and Showcase (TESS) Conference has been eCampusOntario's annual flagship event since 2015. This year's theme – The Hybrid Experience: Designing the Future of Learning – explores the evolution of an integrated digital and in-person education environment, the future of delivering vibrant learning experiences, and the steps we take today for a more effective and sustainable tomorrow. TESS 2022 will feature an in-person experience with virtual elements.
About Contact North | Contact Nord

As Ontario's community-based bilingual distance education and training network, Contact North | Contact Nord helps underserved residents in 1,300 small, rural, remote, Indigenous and Francophone communities access education and training without leaving their communities.
| | | |
| --- | --- | --- |
| | | Most Popular Resources on teachonline.ca |
Visit teachonline.ca today and see why more than 250,000 faculty and instructors, administrators, technology providers, and policymakers from across Ontario and around the world use the resources available from the portal.

Do you have colleagues who might be interested in receiving the Online Learning News? Join our mailing list.

Contact North | Contact Nord
1139 Alloy Drive, Suite 104
Thunder Bay, Ontario P7B 6M8
807-344-1616


[email protected]
Unsubscribe