Read time: 5 mins

Finding the Silver Lining in 2020!
Wednesday, November 4, 2020 from 11:00 a.m. to 12:00 p.m. (ET)
Join Dr. Maria Anderson, CEO of edtech company, CourseTune, for a 1-hour interactive session as she outlines 10 developments in online and remote education that make us hopeful about the future of higher education.
Between the pandemic, civil unrest, and natural disasters, the year 2020 has been a challenge for most of us. But sometimes, when we get to the other side of the most challenging times, there are silver linings. Higher education will be no exception.
Key developments include:
Internet and technology access is now a top priority in education and in government
Increased educational access for students
Greater flexibility for teachers
More attention to pedagogical principles
Shake-up in assessment
The importance of social space for students
Teachers and professors upgrading their technology skills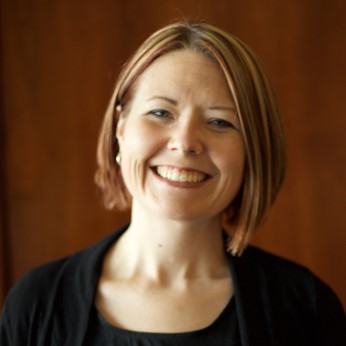 Host: Dr. Maria Andersen, CEO of edtech company, CourseTune
Dr. Andersen builds curriculum design, management, visualization, and collaboration software. She launched the Canvas Network MOOC platform, built adaptive learning platforms used by McGraw Hill, and worked as the Director of Learning Design for Western Governors University.
Contact North | Contact Nord's Searchable Directory of EdTech Start-Ups

Ontario is home to more than 100 established and recent start-ups in educational technology, providing the technology that delivers high-quality learning experiences for students, giving faculty and instructors the tools to design engaging online courses and employing thousands of Ontarians in communities across the province.

In 2017, Contact North | Contact Nord launched this searchable directory to showcase Ontario's leadership in EdTech. The directory includes companies developing communication/collaborative tools, learning management systems, and online tutoring, student assessment, and presentation/delivery tools.
Online Learning at a Tipping Point?

In March 2020, some 1.6 billion learners around the world were suddenly being taught through online learning, with many instructors and learners experiencing an online or hybrid platform for the first time.

Is online and fully blended learning here to stay?
Will it become a more substantial component of our post-secondary learning ecosystem?
Has this become the tipping point for online learning?

To find the answers to these questions and more, read Online Learning at a Tipping Point?
Using OER to Construct a Course at Durham College, Ontario

Track how Professor Brandon Carson at Durham College in Ontario found, assessed and structured open educational resources (OER) into an online course on HTML, the language used to represent webpages. The experience underlines the importance of providing clear and detailed information for students and all those involved in the development process on the purpose and benefits of OER.
Read Dr. Tony Bates' Blog Post

In this blog post, Dr. Bates examines a survey by New York University about U.S. university students' responses to the COVID-19 pandemic. This survey was conducted between March and June 2020, to find out 'what students found worked, what didn't and how they experienced the shift'.

Read Contact North I Contact Nord Research Associate Dr. Tony Bates' blog post:

Another survey of student responses to emergency remote learning
Register Now!

Numérique 2020 | Journées du numérique en enseignement supérieur (Digital 2020 | Symposium on the Use of Digital Technology in Higher Education)

November 2-3, 2020

Université TÉLUQ is hosting a free virtual symposium in both French and English.

Participants will attend a series of highly informative presentations from researchers, instructors and professors, educational consultants, e-pedagogic project leads, managers, tutors and digital strategists from Quebec and around the world.

Topics include digital technology in education from the perspectives of emerging trends and the integration of technology into practice, as well as distance education and institutional transformation.
Must-Read Books on Online Learning

Must-Read Books on Online Learning features books and articles of interest to those involved in the expansion and improvement of online learning.

Fisher, M. and Fisher, E. (2018). Hacking Instructional Design – 33 Extraordinary Ways to Create a Contemporary Curriculum. South Euclid, OH: Times 10 Publications.

Times 10 have been producing practical, hands-on books for some time. This one focuses on how to creatively and quickly adopt and adopt principles of instructional design for whatever course it is you have been asked to create for online delivery. Especially helpful for "first time" online course creators, the book is full of tips and tricks and short vignettes which will help readers get to grips with the demanding work of course creation.
| | | |
| --- | --- | --- |
| | | Most Popular Resources on teachonline.ca |
Visit teachonline.ca today and see why more than 250,000 faculty and instructors, administrators, technology providers, and policymakers from across Ontario and around the world use the resources available from the portal.

Do you have colleagues who might be interested in receiving the Online Learning News? Join our mailing list.

Contact North | Contact Nord
1139 Alloy Drive, Suite 104
Thunder Bay, Ontario P7B 6M8
807-344-1616


[email protected]
Unsubscribe