Read time: 5 mins
Learn Ways to Help your Students Grow their Resilience!
Wednesday, October 14, 2020 from 11:00 a.m. to 12:00 p.m. (ET)
Some students are more vulnerable than others, especially at certain points along their journey. Whether their vulnerabilities are temporary or permanent, some are able to manage and to mitigate, for example, the risk of falling behind. Others face a profound struggle. The challenge for college and university faculty is not to exacerbate vulnerabilities, but to engage students to find ways to help them grow their resilience.
Join Professor Paul Prinsloo from the University of South Africa (UNISA) as he outlines the skills faculty and instructors need to respond to student vulnerability and encourage resiliency in the context of remote teaching during the pandemic.
Five key questions are addressed:
How do we understand (student) vulnerability and resilience?
How do we identify these vulnerabilities?
What student data do we use and why?
What are our assumptions about these data/categories?
How can we prevent vulnerabilities in our systems and help students build their resiliency?
Professor Prinsloo also reviews the risks we need to be aware of in relation to data use and privacy.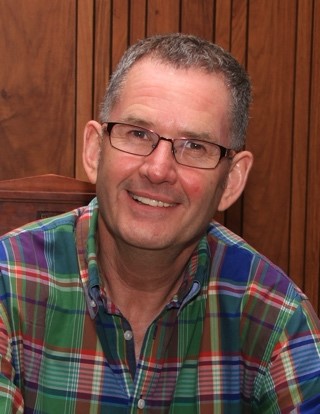 Host: Dr. Paul Prinsloo
Research Professor in Open Distance and e-Learning at the University of South Africa (UNISA) and Contact North I Contact Nord Research Associate
Read 7 Solutions to Address Academic Dishonesty in Higher Education

Cheating, plagiarism and academic misconduct are not new challenges for colleges and universities. Here are 7 solutions to help address academic dishonesty:

Outlaw Essay Mills
Educate Faculty
Educate Students
Focus on Student Engagement
Rethink Assessment
Deploy Technology
Develop A Culture of Integrity

To find out more, read Cheating by Students or Faculty: What Can Be Done?
Spots Still Available!

How to Separate Truth from Hype: Understanding What Technology Can and Cannot Do to Transform Education and Training

Thursday, October 8, 2020 from 2:00 p.m. to 3:00 p.m. (ET)

Host: Dr. Justin Reich, Professor in Comparative Media Studies and Director, MIT Teaching Systems Lab at Massachusetts Institute of Technology.
Search the Directory of Teaching and Learning Centres in Ontario and across Canada

Access the resources of over 80 teaching and learning centres at colleges and universities in Ontario and across Canada that support faculty and instructors by offering resources, tools, coaching, and training to enhance teaching and learning strategies, assessment practices, and student interaction.
Must-Read Books on Online Learning

Must-Read Books on Online Learning features books and articles of interest to those involved in the expansion and improvement of online learning.

Hai-Jew, S. (2020). Visual Approaches to Instructional Design, Development, and Deployment. Hershey, PA: Information Science Reference.

Storyboarding, both for design and development, has been a common practice for all of us who design courses and teach online. Indeed, many are now asking their students to adopt visual design as part of their skills repertoire for planning and completing assignments. This book captures best practices in visual thinking and design and explores how they can be used effectively in course creation, development and delivery. It is the latest in a series of books from this publisher about innovative approaches to online learning.
Register Now!

EDEN 2020 Online Research Workshop

Enhancing the Human Experience of Learning with Technology:
New challenges for research into digital, open, distance & networked education

October 21-23, 2020

The EDEN Eleventh Research Workshop – EDEN RW11, hosted by [email protected], Universidade Aberta (UAb) Lisbon, is being held virtually October 21-23, 2020.

Keynote speakers include:

Tony Bates
Research Associate, Contact North | Contact Nord, Canada

Martin Weller
Director – OER Hub at The Open University, Cardiff, UK

Maha Bali
Associate Professor of Practice Center for Learning and Teaching, American University, Cairo

Inés Gil Jaurena
Professor at UNED, Madrid Area, Spain

Ellen Helsper
Professor of Digital Inequalities, London School of Economics, UK

Terry Anderson
Research Associate, Contact North | Contact Nord, Canada
Professor Emeritus of Distance Education, Athabasca University, Canada

António Sampaio da Nóvoa
Portuguese Ambassador to the UNESCO
Former Rector of the University of Lisbon

Deadline for registration is October 12, 2020. For more information and to register, visit: https://www.eden-online.org/2020_lisbon/registration/
Most Popular Resources on teachonline.ca
Visit teachonline.ca today and see why more than 250,000 faculty and instructors, administrators, technology providers, and policymakers from across Ontario and around the world use the resources available from the portal.

Do you have colleagues who might be interested in receiving the Online Learning News? Join our mailing list.

Contact North | Contact Nord
1139 Alloy Drive, Suite 104
Thunder Bay, Ontario P7B 6M8
807-344-1616


[email protected]
Unsubscribe