Read time: 6 mins

Learn from the Past to Guide Us into the Future of Open and Distance Learning!
Thursday, September 24, 2020 from 1:00 p.m. to 2:00 p.m. ET
Join Contact North | Contact Nord Research Associate, Sir John Daniel, for a review of open and distance learning's (ODL) 2,000-year history, starting with St. Paul's letters to modern day MOOCs (Massive Open Online Courses).
In this 1-hour session, Sir John draws on his 50 years of experience in open and distance learning to reveal four sets of basic concepts: two trios and two dyads.
The first trio (access, quality, cost) identifies the revolutionary impact technology can have on education.
The second trio (learning materials, student support, logistics) gives us the secret of quality ODL.
The two related dyads, (independence/interaction and synchronicity/asynchronicity) demonstrate that effective ODL requires a balance of pedagogy.
Understanding and applying these basic concepts help faculty, instructors and institutions integrate ODL into their programs and courses more effectively as we emerge from the COVID-19 pandemic.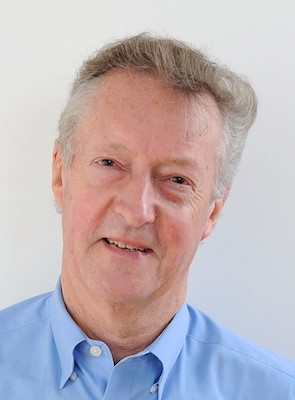 Host: Sir John Daniel, O.C.
Contact North I Contact Nord Research Associate
Chancellor, Acsenda School of Management
Sir John Daniel is a 50-year veteran of open and distance learning. He served 17 years as a university president at Laurentian University, Ontario, and the United Kingdom Open University. After serving as Assistant Director-General for Education at UNESCO from 2001 to 2004, he moved to Vancouver as President of the Commonwealth of Learning starting in 2004.
His 400 publications include the books Mega-universities and Knowledge Media: Technology Strategies for Higher Education, and Mega-schools, Technology and Teachers: Achieving Education for All. Universities in 17 countries have awarded him 32 honorary doctorates.
Hot Off the Press!
Canadian Debut!

Reich, J. (2020). Failure to Disrupt – Why Technology Alone Can't Transform Education. Boston: Harvard University Press.

A great many technologies were developed by well-meaning individuals who never taught and have no intention of doing so. They see education in terms of "banking" – collecting knowledge, depositing it in e-portfolios and doing so as a single learner interacting with technology. But education is not just about knowledge and skill acquisition; it's also about the experience of learning – interaction, genuine and deep engagement, and building relationships.

While some educational technology can be used to enhance a community of inquiry or co-create knowledge, it cannot replace the purposeful pursuit of learning through partnerships with instructors and peers. There is no "killer-app" that will replace meaningful and thoughtful teaching and learning. This is the core argument of this well-written and thought-through book that is time well spent.

Join author Dr. Justin Reich and other special guest presenters for a series of virtual book clubs focusing on Failure to Disrupt starting September 21, 2020.

For more information, visit the Failure to Disrupt Virtual Book Club.

Read About the 5 Forms of Flexibility!

Learn how colleges and universities are using 5 forms of flexibility to respond to the needs of their students:

Flexibility in course design and delivery options
Flexibility in terms of learning recognition and credit granting
Flexibility in program completion
Flexibility in assessment
Flexibility with respect to transition from apprenticeship through diploma to degrees to graduate work

To learn more, read Greater Flexibility as the New Mantra for Higher Education.

Read Dr. Tony Bates' Blog Post

In this blog post, Dr. Bates reviews the whitepaper: Disruption in and by Centres for Teaching and Learning During the COVID-19 Pandemic Leading the Future of Higher Ed, which addresses how centres for teaching and learning address and plan to address trends and issues in digital learning in the context of educational disruption caused by COVID-19.

Read Contact North I Contact Nord Research Associate Dr. Tony Bates' blog post:

The role of Centres for Teaching and Learning during Covid-19 – and beyond

Developing Family Visit Video Simulations to Engage First Year Nursing Students

Learn how Professor Laura Killam, from Cambrian College's Bachelor of Science in Nursing degree program, developed video simulations of in-home visits to enhance the student experience in her Health and Healing I - Family Experience of a Chronic Health Challenge course.

It's a Wrap!

Contact North | Contact Nord's and Athabasca University's first MOOC, Learning to Learn Online, successfully wrapped up with:

1500+ registrations
Participants from 30 countries from around the world
2,300+ discussion posts
4 live synchronous sessions

Stay tuned for another offering coming soon!

Searchable Directory of 65+ Open Universities Worldwide

Throughout the world, more than 65 open universities provide open and equal access to education. Open universities do not require any formal education or credentials to be admitted. They have a common commitment to open access to quality learning and student success.

Use the directory to search location, contact information, delivery modes, enrolment and more!

Participate Today to Add Your Perspective to This National Study!

How are you feeling about the return to teaching this fall? The Canadian Digital Learning Research Association (CDLRA) is surveying faculty and administrators across Canada to better understand how institutions have prepared for another semester of teaching online in a pandemic situation.

Participate by September 18, 2020 to share your perspectives:

Survey: Online Learning and Technical Skills

As many institutions turn to online instruction and course delivery, CICan is conducting a study to inform the creation of a public, digital catalogue of media-rich open educational resources, focused on hands-on skills training. Help them identify and evaluate opportunities for collaboration!

Respond to this short survey and share your ideas for collecting, curating, and creating digital resources that can be used to teach, practice, and assess technical skills that have traditionally been taught in hands-on learning environments.

Most Popular Resources on teachonline.ca
Visit teachonline.ca today and see why more than 250,000 faculty and instructors, administrators, technology providers, and policymakers from across Ontario and around the world use the resources available from the portal.

Do you have colleagues who might be interested in receiving the Online Learning News? Join our mailing list.

Contact North | Contact Nord
1139 Alloy Drive, Suite 104
Thunder Bay, Ontario P7B 6M8
807-344-1616


[email protected]
Unsubscribe