Read time: 4 mins

It's time to challenge and correct the fascination with "disrupting" higher education!
Thursday, October 8, 2020 from 2:00 p.m. to 3:00 p.m. (ET)
Ten years ago, we were subjected to an avalanche of bold promises that technology can disrupt traditional approaches to school, college and university education, radically accelerating learning and democratizing education. Much-publicized experiments, often underwritten by Silicon Valley entrepreneurs, were launched, and a decade later, this pronouncement seems premature.
Join Dr. Justin Reich, Director of the MIT Teaching Systems Lab, for a 60-minute discussion on the latest "supposedly" transformative educational technologies. During the first 30 minutes, Dr. Reich will:
Provide a tour of massive open online courses (MOOCs), auto graders, computerized "intelligent tutors," and other educational technologies whose problems and paradoxes bedevil educators.
Demonstrate how learning technologies, even those that are free to access, often provide the greatest benefit to affluent students and do little to combat growing inequality in education.
Describe how institutions and investors often favour programs that scale up quickly, but at the expense of true innovation.
Highlight the crucial role technology will play in the future of education and the need for new teaching tools and classroom experimentation.
As our colleague, George Siemens, Executive Director of the Learning Innovation and Networked Knowledge Research Lab at the University of Texas at Arlington, aptly puts it, Dr. Reich "guides us to understanding the failure of technology in lecture halls and classrooms, what needs to be done to make a real impact, and the critical importance of education as community".
The remaining 30 minutes of this interactive webinar is a moderated question and answer and discussion session with Dr. Reich.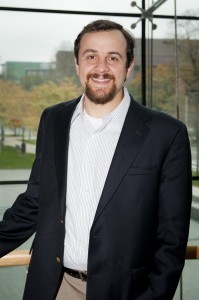 Host: Dr. Justin Reich
Author of Failure to Disrupt: Why Technology Alone Can't Transform Education
Join us virtually at
The Learning & Training Conference 2020
(formerly ONLINE LEARNING)

Tuesday, November 3 to Wednesday, November 4, 2020

The virtual conference is an opportunity to:

Learn about best practices and innovations.
Get briefed on new tools and technologies.
Find out about the latest trends and developments.
Discuss emerging challenges and opportunities.
Connect with colleagues and peers from across Ontario, Canada, and around the world.

Help us build a program that meets your interests and needs! Share your suggestions for session topics, types of sessions and presenters with us by completing this survey.

Presented by Contact North | Contact Nord and MediaEdge Communications Inc.
Spots Still Available!

Thursday, September 24, 2020
from 1:00 p.m. to 2:00 p.m. (ET)

Hosted by: Sir John Daniel, O.C.
Contact North I Contact Nord Research Associate
Chancellor, Acsenda School of Management
Contact North | Contact Nord's Directory of Online, Open & Distance Learning Associations and Consortia Throughout the World

Contact North | Contact Nord created this non-exhaustive list of online, distance and open learning associations and consortia around the world, providing links to websites (if available) to widen access to the valuable information offered by each.
Must-Read Books on Online Learning

Must-Read Books on Online Learning features books and articles of interest to those involved in the expansion and improvement of online learning.

Ashwin, P. (2020). Transforming University Education – A Manifesto. London: Bloomsbury.

Ashwin wants us to be reminded of why higher education, especially university education, exists. Colleges and universities are fundamentally about transforming people into smart citizens able to make judgements, understand basic science, math and how the world works. In combatting ignorance, fake news and the relentless search for job-ready skills, higher education needs to be reminded that purpose is to help young people find meaning, purpose and compassion. While heavily focused on undergraduate learning, Ashwin wants us to focus on building informed, engaged and active citizens who understand the idea of "community" and act accordingly. The book is a refreshing antidote to the neo-liberal agenda found in so many policy documents from governments around the world.
Most Popular Resources on teachonline.ca
Visit teachonline.ca today and see why more than 250,000 faculty and instructors, administrators, technology providers, and policymakers from across Ontario and around the world use the resources available from the portal.

Do you have colleagues who might be interested in receiving the Online Learning News? Join our mailing list.

Contact North | Contact Nord
1139 Alloy Drive, Suite 104
Thunder Bay, Ontario P7B 6M8
807-344-1616


[email protected]
Unsubscribe