Read time: 5 mins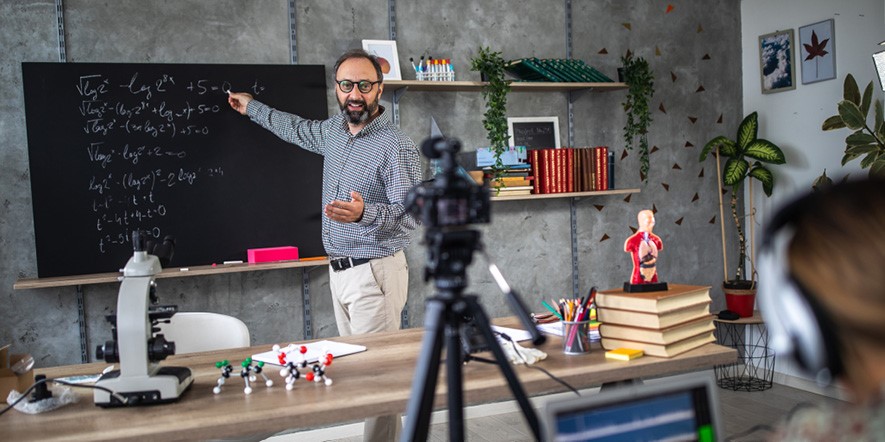 A Contact North | Contact Nord Free Webinar
How to Use the HyFlex (Hybrid Flexible) Method to Teach Online and In-Person at the Same Time
Thursday, September 9, 2020
1:00 p.m. to 2:00 p.m. (ET)
Faculty and instructors are facing instructional challenges never faced before as a result of rapidly moving and teaching their courses online in response to the COVID-19 pandemic. They learned a lot during the initial transition, but have a sense "they can do more!" to create engaging learning experiences for their students.
As faculty and instructors are realizing their students will not exclusively be online or in class next year, there is a need for more "hybrid" teaching which requires a new, flexible approach.
Join Dr. Brian Beatty, Associate Professor of Instructional Technologies at San Francisco State University for this FREE, one-hour interactive webinar to:
Learn how to use a flexible course framework that offers a combination of online, synchronous, and face-to-face options (hybrid) in a course where students are able to choose when and how they attend (flexible).
Develop successful strategies to engage online and in-class students in a single class session.
Understand how HyFlex options prepare an institution (or program) for any other situation requiring an immediate shift to fully online.
Learn how assessments for and of learning can work when students are studying the same course in class and online.
Our Host: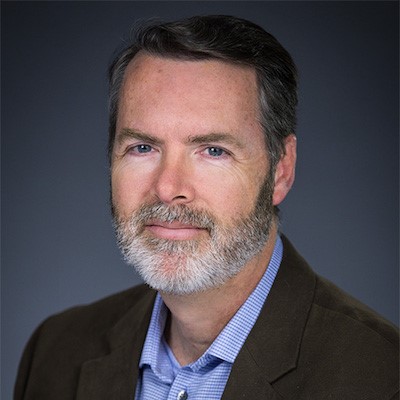 Dr. Brian Beatty
Associate Professor of Instructional Technologies
San Francisco State University
A Contact North | Contact Nord Free Webinar

The Spark of Online Learning: How Technology and Emotion Science Invigorates Every Class

Tuesday, September 21, 2021
11:00 a.m.- 12:00 p.m. (Eastern Time)

Emotion and cognition are inextricably linked – how we feel and connect with others impacts both what we learn and how we retain that learning. When we engage in online learning, we are not just presenting information and knowledge or teaching a skill, we are engaged with emotional, compassionate, complex people.

This webinar explores the joy of teaching and the power of technology to enable truly engaging learning.

Understand why connecting with students at an emotional level matters for effective learning.
Identify how emotions and cognition interrelate.
Explore practical strategies to put the power of emotions to work in your classes.
Learn how to create conditions in which you, as a teacher, find the joy in teaching.

Our Host:

Flower Darby
Author

This Week's Must-Read Book
on Online Learning

Teaching Walkthrus: Five-step guides for
instructional Coaching

By Tom Sherrington & Oliver Caviglioli (2020)

Written for those working with teachers to improve their teaching, these very "hands-on", practical step-by-step guides are very helpful in helping to design any form of effective learning. Covering such topics as curriculum planning, questioning and feedback, explaining and modelling, practice and retrieval and extended learning the author and illustrator show how to do this work well. Helpful for in-class and online learning, these illustrated guides will help new instructors and seasoned professionals alike improve their teaching and enhance their ability to reflect on what is working and what can be improved. Some of the best, simple instructional design resources from the last twelve months.

Contact North I Contact Nord's
Searchable Directory of Selected Journals
in Online and Distance Learning

Journals play essential roles in online and distance learning, for sharing the latest in research, innovation, theory, practices, and events. Educators find ideas and connections, building a collective knowledge base that advances teaching, learning, management – and student success.

Upcoming Events in Online Learning

VR/AR Global Summit Online

Wednesday, September 29, 2021
to Friday, October 1, 2021

This summit brings together designers, hardware manufacturers, software developers, marketers, end users and entrepreneurs to share ideas, best practices, for virtual reality and augmented reality.

About Contact North | Contact Nord

As Ontario's community-based bilingual distance education and training network, Contact North | Contact Nord helps underserved residents in 1,300 small, rural, remote, Indigenous and Francophone communities access education and training without leaving their communities.

| | | |
| --- | --- | --- |
| | | Most Popular Resources on teachonline.ca |
Visit teachonline.ca today and see why more than 250,000 faculty and instructors, administrators, technology providers, and policymakers from across Ontario and around the world use the resources available from the portal.

Do you have colleagues who might be interested in receiving the Online Learning News? Join our mailing list.

Contact North | Contact Nord
1139 Alloy Drive, Suite 104
Thunder Bay, Ontario P7B 6M8
807-344-1616


[email protected]
Unsubscribe