Submitted on Fri, 2018-06-29 10:47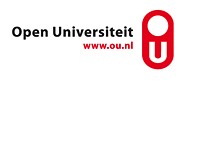 Opportunity
In 2015, the Open University of the Netherlands (OUNL) in Heerlen, in partnership with the University of Utrecht, Netherlands, received more than €1.3 million from the Netherlands Ministry of Education and the Netherlands Initiative for Education Research to conduct research on open and online higher education. The project, SOONER – Structuration of Open Online Education in the Netherlands – includes research studies to stimulates high quality practices in open online education that are accessible and effective. At the Open University of the Netherlands, the research is centered at the Welten Institute, the research centre for learning, teaching and technology.
Innovation

SOONER, under the leadership of Dr. Marco Kalz, is linked with four PhD projects – three at OUNL and one at the University of Utrecht. Two research studies focus on learners – one on self-regulation of learners taking Massive Open Online Courses (MOOCs) and the second on questions of motivation and intention related to MOOC dropouts. The third project investigates online and MOOC course design issues, specifically how peer assessment can be scaled up without compromising quality. The fourth study focuses at the institutional level looking at how universities work with open online education and educational innovation, including challenges and opportunities for adoption and sustainability.
Learner Self-Regulation: Renée Jansen from the University of Utrecht is investigating learner self-regulation in MOOCs to determine how skills of self-regulation can be incorporated into the design of open online learning. A questionnaire to measure self-regulating behaviour in online environments was developed based on existing questionnaires for face-to-face learning and revised after its first use with students registered in an OUNL MOOC to better reflect the online environment.
The questionnaire offers questions dealing with metacognitive activities before, during and after learning, time management, environmental structure for learning, persistence, and help-seeking. The results from the questionnaire are matched to student behaviour in terms of logging in, interaction and activity on the MOOC site, as well as achievement level. The current tool is useful for measuring self-regulated learning behaviour; the focus now is on designing and testing interventions to help online learners develop better skills.
Jansen, R. S., Van Leeuwen, A., Janssen, J., Kester, L., & Kalz, M. (2017) Validation of the self-regulated online learning questionnaire. Journal of Computing in Higher Education. doi:10.1007/s12528-016-9125-x
Dropout Motivation and Intention: Maartje Henderikx at OUNL is looking at expanding measures of success for students in MOOCs as the traditional institutional achievements, such as earning a degree or a credit, are no longer sufficient. The focus is on learners and their individual goals, requiring reconsideration of motivation and definitions of dropout. In this research, the intentions and subsequent behaviours of MOOC takers are tested. Learners, on a volunteer basis, in two MOOCs responded to questions concerning their success, with 59% in one course and 70% in the second reporting success according to their own goals and criteria. (Using the institutional measure of success as MOOC completion, the comparable numbers were 6.5% and 5.6%.)
Looking deeper into individual measures of successful participation in the two MOOCs, 42% and 49% reported achieving all their goals, while 17% and 21% achieved more than their intended goals. This study supports the need for definitions of success that incorporate the learner intentions and experiences. Recent work in this PhD project has focused on typical barriers that MOOC participants encounter when learning.
Henderikx, M., Kreijns, K., & Kalz, M. (2017). Refining Success and Dropout in Massive Open Online Courses. Distance Education. doi: 10.1080/01587919.2017.1369006
Scalable Peer Assessment: Julia Kasch at OUNL is looking at the scalability of peer support, feedback and interaction for MOOCs, allowing the teaching of very large groups without diminishing quality or increasing work load. Scalability is considered from the perspectives of economics, course design and students. A framework to assess courses supporting the scalability of peer-based formative assessment and feedback for MOOCs was developed and assessed through direct application and according to research on best practices. The design analysis instrument developed from this work can be used to detect scalable best practices for assessment in MOOC design, as well as in online, blended and face-to-face teaching and learning.
As the next step, training is now being developed to provide students with the skills they need to provide effective online feedback. Many students question the value of peer assessment, and so the research focuses on whether not only skills but also attitudes and expectations change because of this training.
Kasch, J., Van Rosmalen, P., & Kalz, M. (2017). A Framework Towards Educational Scalability of Open Online Courses. Journal of Universal Computer Science. 23 (9). 845-867.
Educational Innovation in Institutions: Research by Martine Schophuizen at OUNL focuses on the impact of open online initiatives on organizational development and educational innovation in Dutch higher education. The project began by working with faculty to list and develop a concept map of challenges and opportunities in introducing open online learning. These factors were then sorted by frequency of mention, with the top issues being:
Need for faculty skills in developing and teaching open online learning; and
Need for support at an institutional level in terms of awareness, vision, skills and strategies.
The next step is case studies involving individual universities to better understand the barriers and enabling factors for acceptance and adoption of open online learning, leading to strategies for overcoming resistance and changing attitudes in institutions. These case studies involve practitioners who actually do the implementation, a well as consideration of policy documents, senior management attitudes, and intentions and commitments of Board members.
Schophuizen, M., Kreijns, K., Stoyanov, S., & Kalz, M. (2018). Eliciting the challenges and opportunities organizations face when delivering open online education: a group concept mapping study. The Internet and Higher Education. 36, 1-12. doi: 10.1016/j.iheduc.2017.08.002
Benefits and Outcomes
Each of these doctoral research projects is focused on producing practical, applicable results:
Learner Self-Regulation to provide best practices on how to build skills for learner self-regulation into MOOCs and other online learning designs.
Dropout Motivation and Intention to result in new ways of understanding and constructing the idea of 'dropouts' in the context of MOOCs, as well as policy recommendations on how best to apply these new concepts in traditional educational settings.
Scalable Peer Assessment to outline best strategies and apps for scaling of peer assessment in the context of MOOCs and other learning situations.
Educational Innovation in Institutions to develop policy recommendations at the government level on how to use funds to encourage innovation, in addition to strategies for universities to make innovation sustainable after project funding ends.
Challenges and Enhancements
Conducting active research brings several challenges:
Getting faculty involvement as the inclusion of the research inevitably influences the design of the course or MOOC;
Taking a broad organizational view as every institution has so many variations and individualities;
Ensuring the results of the research are practical.
Martine Schophuizen, PhD Candidate and Project Manager of SOONER, stresses the need to translate the research into concrete applications, which means answering her question "Where do the two worlds meet – that of day-to-day practice and teachers and that of policy makers?".
For Further Information
Prof. Dr. Marco Kalz
Principal investigator SOONER project
UNESCO chair of open education
Open University of the Netherlands
Heerlen, Netherlands
[email protected]
Martine Schophuizen
PhD Candidate and Project Manager SOONER
Welten Institute - Research Centre for Learning, Teaching and Technology
Open University of the Netherlands
Heerlen, Netherlands
[email protected]
Institution
Open University of the Netherlands
Teaching and Learning
International Pockets of Innovation
Country
The Netherlands