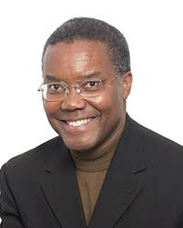 Maxim Jean-Louis is President – Chief Executive Officer of Contact North | Contact Nord, Ontario's Distance Education and Training Network, headquartered in Thunder Bay, Ontario.
Prior to arriving at Contact North | Contact Nord in 1996, Maxim worked in senior management roles for over 15 years at Athabasca University in Alberta, Canada's open university. Maxim's current board memberships include:
He is also a member of the Comité consultatif en matière d'éducation postsecondaire en langue française dans les régions du Centre et du Sud-ouest.
Maxim is a former Chair of the Board of Directors of the World University Service of Canada and of the Optical Regional Advanced Network of Ontario, as well as a past member of Ontario's Postsecondary Education Quality Assessment Board, and he served as a member of the Canadian Advisory Mission to support the implementation of the South African National Qualifications Framework (NQF) by the South African Qualifications Authority. He also served as President of Collège des Grands Lacs, one of Ontario's three French-language community colleges.
In 2011, Maxim was appointed Special Advisor to Ontario's Minister of Training, Colleges and Universities for an Ontario Online Institute, producing a 125-page report and recommendations to the Minister on opportunities for online learning in the province.
At Contact North | Contact Nord, Maxim leads a team of 300 staff supporting the delivery of education and training opportunities from the province's 24 public colleges, 22 public universities, 9 Aboriginal institutes, 76 district school boards, 200 literacy and basic skills and training providers, and 50 skills development training providers to Ontarians in 600 small, rural, remote, Aboriginal and Francophone communities through 116 online learning centres covering 1 million square kilometres. These local online learning centres are equipped with web conferencing, videoconferencing and audioconferencing distance delivery platforms, as well as computer workstations and high-speed internet for students to participate in their synchronous and asynchronous courses. Support services are available in English and French.
Maxim is author and/or coordinator of major publications in the area of online learning and distance education and has been a participant / presenter at major conferences on distance education and alternative forms of delivery, such as the International Conference on Distance Education (ICDE) and the conferences led by the Canadian Association of Distance Education (CADE).
He is married with two adult sons and lives in Sudbury, Ontario.