Submitted on Thu, 2019-12-12 09:38
Colleges are on the frontline of the "skills agenda" actively pursued by many governments, priding themselves on being nimble and able to innovate quickly in response to community needs.
This book captures developments around the world, including a look at applied degrees in Ontario, showcasing real challenges, developments, opportunities and issues the college sector faces. Arranged in sections, including one dealing with the relationship between colleges and universities and other education sectors, each chapter offers a glimpse into issues of policy and practice to help reflect on where the system beyond school is going. This book challenges the many perceptions of what a college is and what it can become.
Book Url:
Authors
Publishing Date
Book Cover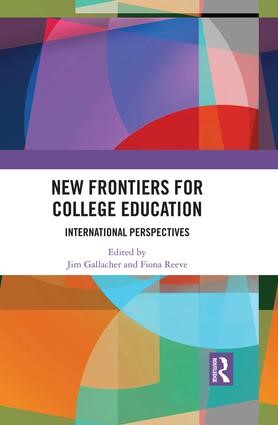 Best Book Publisher
City and Country
Best Book Category