Estimated time to read this post: 2 minutes
Date: Tuesday, September 1, 2020
Time: 4:00 - 5:00 p.m. (Eastern Time)
New Zealand is one of the world's leading jurisdictions in the conceptualization, planning and implementation of a micro-credential system, which offers students a fast, efficient and economical way to gain new skills to secure new employment or gain a competitive edge in their current work.
Takeaways from this webinar:
What can we learn from the New Zealand Qualifications Authority (NZQA)'s successful introduction of a quality assured micro-credentials system for its post-secondary institutions?
What are the key steps to take?
What the key mistakes to avoid making?
During this webinar, Dr. Grant Klinkum, Chief Executive of NZQA outlines how New Zealand's highly successful micro-credentials system:
Links to the need for skills development that better reflects the needs of employers and learners;
Links micro-credentials to the New Zealand Qualifications Framework; and
Uses quality assurance to validate micro-credentials.
He also describes:
The response of post-secondary education providers to this system;
The types of micro-credentials offered; and
The challenges of the new micro-credentials system, including what do we need to bear in mind as we develop and deliver these credentials.
Host: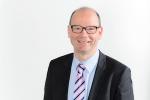 Dr. Grant Klinkum
Chief Executive, New Zealand Qualifications Authority (NZAQ)
Grant joined NZQA in early 2014, and previously holding the roles of Deputy Chief Executive Strategic and Corporate Services and Deputy Chief Executive Quality Assurance. Prior to taking up the Chief Executive role, Grant was seconded to the Ministry of Education as Acting Deputy Secretary for Graduate Achievement, Vocations and Careers.
While working at the Tertiary Education Commission between 2007 and 2014, Grant was responsible at different times for stakeholder engagement, the Chief Executive's office and the Tertiary Investment function. He has also previously worked as Deputy Chief Executive for an Institute of Technology, and Dean of Faculty at two tertiary education organizations.
Grant has a PhD in Political Science from Victoria University of Wellington, a Master's degree in Education Administration from Massey University and a Master of Arts from the University of Canterbury.
Tools and Trends