Estimated time to read this post: 2 minutes
Date: Tuesday, February 2, 2021
Time: 4:00 - 5:00 p.m. (Eastern Time)
What's been happening with micro-credentials Down Under and what can we learn from their use?
Following the release of earmarked funds in 2020, 54 Australian education providers developed more than 345 short courses to respond to the need for upskilling, reskilling and life-long learning. Australia's federal government is investing in the development of a marketplace for these credentials, seeing them as an opportunity to build international interest.
This webinar explores what happens when a country invests in micro-credentials. In particular, we consider:
What's driving the development of micro-credentials in Australia
The essential policy drivers and constraints
The kind of micro-credentials that have emerged and what they focus on
The lessons we have learned so far
The advice we would give to an organization, college or university thinking of developing micro-credentials in the post-pandemic world?
As participants in this webinar learn about the current state of micro-credentials in Australia and the challenges that exist, they will also explore the implications for developing micro-credentials in Canada.
Key takeaways
Five key lessons about the successes and failures of micro-credentials in Australia
The challenge of matching competencies to employers' needs
Three "must-dos" to make micro-credentials a key component of the college and university strategy to "build back better" after the pandemic
The likely next developments in micro-credentials in Australia
Host: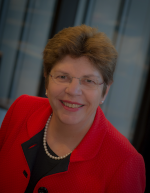 Beverley Oliver
Principal Consultant, EduBrief
Emeritus Professor Beverley Oliver was Deputy Vice-Chancellor Education and Alfred Deakin Professor at Deakin until December 2018. She led Deakin's ambitious Student Learning and Experience strategy, including the drive to premium digital education and their partnership with FutureLearn. Her portfolio included Academic Governance and Standards, Cloud Campus, the Library, Deakin Learning Futures, the Dean of Students, the Centre for Research in Assessment for Digital Learning (CRADLE) and DeakinCo. Beverley was also Deputy Chair of Universities Australia's Deputy Vice-Chancellors (Academic) and Deputy Chair of the Board of EduGrowth, a not-for-profit entity and Australia's acceleration network for high-growth, scalable, borderless education.
She is the author of Making Micro-Credentials Work for Learners, Employers and Providers
Tools and Trends