Estimated time to read this post: 2 minutes
Date:Wednesday, February 24, 2021
Time: 1:00 p.m. - 2:00 p.m. (Eastern Time)
What does the micro-credentials landscape look like in the U.S.? And what can we learn from it?
In the U.S., Massive Open Online Course (MOOC) providers such as Coursera and edX, as well as other education providers, including private corporations, developed hundreds of micro-credentials covering a range of subjects seen to be in demand. Since 2014, Digital Promise has developed over 550 micro-credentials with over 60 issuing organization partners in their growing micro-credential ecosystem.
This webinar explores:
What's driving the development of micro-credentials in the U.S.?
The essential policy drivers and constraints, and whether they differ between individual states
The type of micro-credentials emerging in the U.S.
Lessons learned from the development and implementation of these credentials
The webinar helps participants understand the way micro-credentials in the U.S. are unfolding and what is likely to happen within the sector in Canada.
Key takeaways
Five key lessons to be gleaned from the successes and challenges of micro-credentials in the U.S.
What the American experience can tell us about aligning competencies to employers' needs
What American colleges and universities must do to ensure micro-credentials are a key component of "building back better" post-pandemic.
The most important developments in micro-credentials to expect in the U.S.
Host: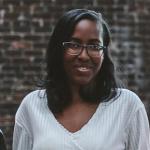 Odelia Younge
Director, Micro-credentials at Digital Promise
Odelia Younge is the Director of Micro-credentials at Digital Promise. In her role at Digital Promise she leads the strategy, growth, and scale of the micro-credential ecosystem with a focus on equity of access and opportunity. She collaborates across the organization and with over 70 external partners on content development, program implementation, research, policy, and storytelling to support competency-based professional learning. Odelia has over 10 years of experience in the education field, centering racial justice and equity in classroom teaching, program design, professional learning, educator advocacy, and community engagement. She holds an MPhil in Politics, Development, and Democratic Education from the University of Cambridge and a Bachelor's degree from Harvard University.
Tools and Trends