Stay informed about the latest developments

Gain a comprehensive understanding of micro-credentials

Access valuable insights and best practices
Keep checking back for updates and news of this fast moving field.
Click one of the buttons below to jump to that section
Latest Developments
Latest posts on teachonline.ca that capture what is happening.

Three Key Steps to Evolve to MICRO-CREDENTIALS 2.0
It's time for us to move to Micro-credentials 2.0 by taking three critical steps.

14 Issues We Must Address to Evolve to MICRO-CREDENTIALS 2.0!
The recalibration of micro-credentials – moving to Micro-credentials 2.0 – requires a refocus on skills, competencies and capabilities as well as a higher level of employer engagement in the design of the credential.
Introduction to Micro-Credentials
Fundamental concepts of micro-credentials, their purpose in addressing educational challenges, and key insights into this evolving field.

Quick Read
Ten Kinds of Micro-Credentials
The skills challenges faced by employers in Canada are very real, with 1 million unfilled job vacancies reported in the summer of 2022 alone.

Quick Read
What is the Problem We're Trying to Solve With Micro-Credentials?
The skills challenge is among the key obstacles that communities, employers and organizations face at this time. 64% of employers say they can't find employees who have the skills they are seeking.
---
Long Read
Micro-Credentials and the Skills Agenda
Micro-credentials represent a real opportunity to make lifelong learning accessible to all. In this overview, we address 12 fundamental questions about micro-credentials.

Long Read
Ten Facts You Need to Know About Micro-Credentials
There is no absolute definition for micro-credentials in Canada or anywhere else, in terms of period of study, range of content or specific forms of assessment.
Implementation and Best Practices
Practical guidance to ensure micro-credentials meet learning and employer needs.

Quick Read
The Ten Question Micro-Credential Checklist
Before commissioning, developing, or delivering a micro-credential, check it meets these 10 requirements.
---

Long Read
Ten Key Actions to Ensure Micro-Credentials Meet the Needs of Learners and Employers
As colleges and universities start rolling out micro-credentials, 10 key actions must be taken to ensure these credentials meet the needs of both learners and employers.
Webinars and International Perspectives
Examples of how micro-credentials are being used in Alberta, the United States, Australia, and New Zealand.

Long Watch
Creative Approaches to Assessing Micro-Credential Skills and Competencies: AI and Blockchain-Enabled Assessment
Will emerging technologies — AI, blockchain and immersive learning — have an impact on what micro-credentials look like?

Long Watch
Micro-Credentials and Skills-Based Learning in the United States
What does the micro-credentials landscape look like in the U.S.? And what can we learn from it?

Long Watch
How Micro-Credentials are Changing the Landscape of Skills-Based Learning: Lessons from Australia
What's been happening with micro-credentials Down Under and what can we learn from their use?

Long Watch
How to Build a Successful Micro-Credentials System: Best Practices from New Zealand
New Zealand is one of the world's leading jurisdictions in the conceptualization, planning and implementation of a micro-credential system.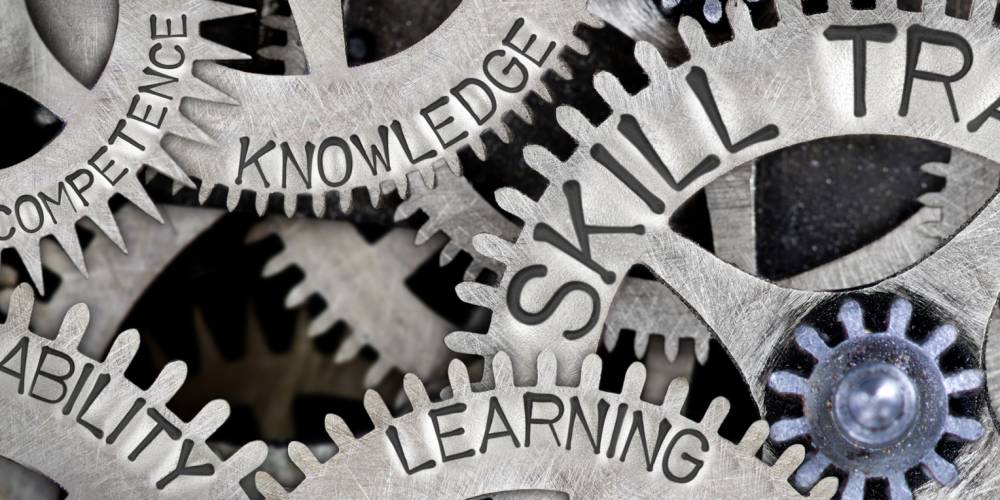 Long Watch
How to Design a Micro-Credential That Meets Demand
Canada has about 10,000 micro-credentials. But many do not meet the definition of what they are intended to be: short, focused, intensive learning linked to skills that are in demand from employers, industry or a profession.
Long Watch
Using the Development of Micro-Credentials to Improve Diplomas and Degrees
Micro-credentials are quickly emerging as a response to the urgent need to reskill and upskill many who find their future disrupted by COVID-19. In Ontario alone, 1,837 micro-credentials have been developed and made available to Ontarians,
Future and Reflections
The future of micro-credentials and their impact.

Quick Read
What's Next for Micro-Credentials?"
The challenge deserves a systematic, Canada-wide, coordinated response. It is time for a cold, hard look at micro-credentials and the skills agenda.
---

Long Read
Contact North | Contact Nord's Reflections on Micro-Credentials
In a city of over a million people in Canada (e.g., Toronto, Montreal Vancouver, Edmonton, Calgary, Ottawa-Gatineau), there can be over 3,000 providers of adult learning offering over 30,000 learning experiences each year.
Must-Read Books
Essential reading recommendations to deepen your understanding of micro-credentials in higher education.

Long Read
Microlearning in the Digital Age: The Design and Delivery of Learning in Snippets
Quick learning – learning that takes minutes rather than hours, weeks, or months – is on the rise and a great many new players are entering the market with products and services focused on microlearning.

Long Read
New Models of Higher Education: Unbundled, Rebundled, Customized, and DIY
These authors see the future of higher education differently, with students mixing and matching education and training throughout their careers to reach personal and professional goals.

Long Read
Foundation of Digital Badges and Micro-Credentials: Demonstrating and Recognizing Knowledge and Competencies
This is a pioneering collection of chapters covering the development of upskilling, reskilling and digital badges from their beginnings to early 2016.
Long Read
Digital Badges in Education: Trends, Issues, and Cases
Muilenburg and Berge lay out a pathway through the debates that have animated the digital badge community since the release of the Open Badges standard in 2012.

Long Read
BCcampus Micro-Credential Toolkit for B.C.
This adapted e-Campus Ontario resources is fresh and up to date and takes account of developments worldwide in the micro-credential space.

Long Read
The Microlearning Guide to Microlearning
This simple yet direct, focused and helpful book summarizes the ideas and best practices of micro-learning and provides examples.

Long Read
Microcredentials for Labour Market Education and Training
This EU-funded resource explores what happened with micro-credentials in Finland, France, Germany, Ireland, Netherlands, Poland, Slovenia and Spain