Submitted on Thu, 2016-06-09 13:18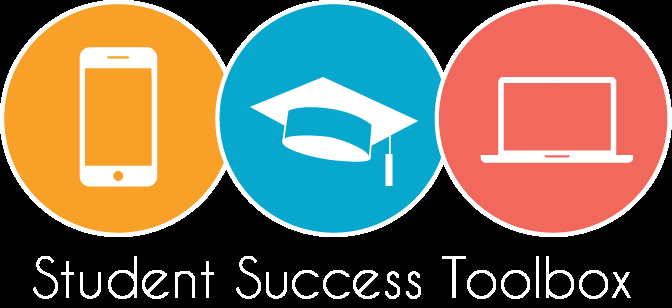 Opportunity
The Student Success Toolbox project provides a suite of tools for adults who are considering attending post-secondary education to help them through the decision stage, the period of waiting to begin a programme, and the first few weeks of attendance. The goal is to increase student retention and success, especially for flexible learners, such as adults pursuing an undergraduate degree, part-time, online and distance learners.
The Toolbox was developed by four institutions in Ireland – Maynooth University, Dundalk Institute of Technology, Sligo Institute of Technology, and with leadership from the National Institute for Digital Learning at Dublin City University (DCU). Funding was provided by the National Forum for the Enhancement of Teaching and Learning in Higher Education.
The tools were designed as open educational resources with a Creative Commons-BY (attribution) licence so that it can be adapted by a program or institution to offer information specific to their environment. Aimed directly at adult learners, with their complicated and busy lives, the tools support students making the right choices at the outset, through understanding the demands of post-secondary study and their own readiness and support systems, and then helping them through the early weeks of study. The goal is to encourage self understanding and self regulation.
Innovation
The toolbox contains eight tools to support decision-making and provide preparation-for-study aids.
Tool 1 – Am I Ready for Study?: Potential students respond to a few questions in several categories identified as presenting the major challenges for learning success, such as study intentions, learning experience and skill, and work and family life. Potential students are provided brief feedback to influence their expectations of the experience of returning to study, and lessen their entry shock. The feedback is provided in clear, direct language, supplemented by quotes from previous students offering a more conversational tone.
Tool 2 – Do I Have Enough Time?: A calculator is provided so students can assess how much time all the different parts of their life take up each week, or each day if they prefer, in order to find out how much time in their week is available for study activities. Definitions are provided so students consider all aspects of each activity and a diagram clearly shows time-use allocations. The feedback provides an assessment of potential study time, offering some cautions and suggestions when it is very restricted.
Tool 3 – Who Can I Ask?: Potential students consider who might support them – family, friends, employer – and what kind of support might be offered. Advice is also offered to those who feel they have no support or want to study without telling others. Common support issues for flexible learners can also be explored in terms of how the different sources of support might facilitate the resolution of that issue.
Tool 4 – My Computer Skills: This tool stresses the importance of computer skills and offers messages specifically targeted for the three categories of new, familiar, and experienced users. This is one of the tools that specific institutions can customize by linking to their own technological tools, software, and supports.
Tool 5 – My First Assignment: Students assess their readiness level for assignments and are provided with guides and tools to help them, supplemented by stories from previous students on how they completed their first assignments. The tool is an information literacy tool especially useful for beginning learners, offering the information that can be reinforced in academic life and libraries.
Tool 6 – Get Ready for Success: This is a five-week online course, designed as a Massive Open Online Course or MOOC, to introduce the demands and requirements of studying at the post-secondary level, especially through online and blended learning. The course, to be run in July 2016 for the first time, integrates a number of digital tools (some of them from the Toolbox). It can be adapted by other colleges and universities to their requirements.
Tool 7 – Study Tips for Me: A collection of study tips, challenges, and solutions crowdsourced from actual students provides new learners with useful guidelines and a sense of connection to others. A secondary goal is to demonstrate to other colleges and universities how easy it is to construct this type of flexible tool. An example of a student study tip: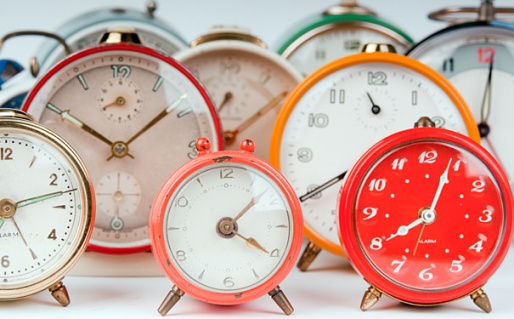 Don't waste time between assignments. Start assignments asap when you receive them. Study continuously throughout the year.
Study tip from John (IT student)
Tool 8 – Online Orientation: This unit helps academic and student support staff decide what tools and topics to include in an online orientation for new students. It outlines the types of tools that might be provided and offers examples of texts, videos, activities and social media sites that can be used to address issues such as setting expectations and reducing anxiety.
Outcomes and Benefits
The toolbox is for reflection and self-assessment, not an institutional marketing tool. Dr. James Brunton, the DCU project leader, emphasizes that "measures of success include not only completion rates, but also students making the right choice, even if this means choosing not to study".
Each tool requests user feedback – both quantitative and qualitative. Dublin City University is able to capture use of the tool by their students and use this to research the value and impact of the tool.
Under the (CC-BY) Creative Commons license, colleges and universities can download (click here for the Github page) and adapt the tool to their own resources and situations, as well as collect usage data for analysis.
Although the tool has just been released, it has already been shortlisted for an international learning impact award.
Challenges and Enhancements
Creating tools in the appropriate, non-academic, clear, and straight-forward language to lead students through self-assessment and self-direction took numerous iterations and essential feedback from student assessors.
Each of the tools was reviewed at many stages of development by prospective and current students. For example, the student feedback on the "Who Can I Ask?" tool was that it seemed to have no real end point and so it was revised to provide more concrete information and an end point.
Potential
The Student Success Toolbox is clearly aimed at improving flexible learner success in higher education. Its flexibility allows students to use sections on their own to support their initial decision-making and then for colleges and universities to adapt it to their systems. As it is an open educational resource, it can be expanded to cover additional topics and serve new user groups, such as students coming directly from secondary school.
For Further Information
Dr. James Brunton
Chair – Humanities Programs
Open Education
National Institute for Digital Learning
Dublin City University
Dublin, Ireland
Professor Mark Brown
Director
National Institute for Digital Learning
Dublin City University
Dublin, Ireland
Institution
Dublin City University
Teaching and Learning
International Pockets of Innovation
Country
Ireland