Submitted on Tue, 2013-03-19 14:54
Opportunity
The School of Continuing Education at Sault College in Sault Ste. Marie registers 4,000 to 5,000 students a year in courses and programs for career enhancements, job entry, and personal growth and development. To best serve this geographically dispersed population, Sault College offers a wide variety of courses and programs. Sault College meets the diverse needs of students by offering flexible learning options for online and distance learning through independent study, audio and video conferencing and web-based learning, both real-time and anytime.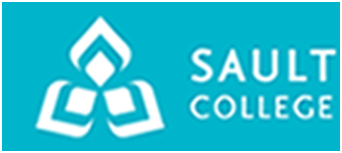 Innovation
Laurie Poirier, Chair of the School of Continuing Education, indicated "learning is learning; technology is simply a tool that inspires and enables innovation that allows for flexible options for education".
Providing the student with quality learning through flexible delivery options requires more than technologies. Strategies have been developed to support students in their home communities. For example, courses and programs with practical and lab requirements are accommodated as close to the student's home as possible. Support staff and part-time faculty work with students to facilitate optimum learning. Creative course development and student learning support are combined with effective partnerships with other institutions and agencies provincially, nationally, and globally.
Sault College Continuing Education offers a broad-range of opportunities. Examples include:
Health Office Administrative Support Certificate, Medical Transcription Certificate, and Food Service Worker Certificate: Sault College offers the courses in these programs through Contact North, Ontario's distance education and training network. Students can go to any of the 112 Contact North online learning centres across Ontario to attend regularly scheduled live virtual classes. Courses for these programs are also available through OntarioLearn, the consortium of 24 Ontario community colleges that develop and deliver online learning. This allows students to customize their learning with a combination of delivery options. If a student wishes to accelerate completion, they can take multiple courses simultaneously.
Human Resources Practices Certificate: This ten-course Sault College program is available through evening campus-based classes. Alternatively, students can complete the certificate by choosing anytime online courses that start at the beginning of each month. The program offers the opportunity to meet a component of the education requirements for a national designation from the Human Resource Professional Association.
Office Assistant Certificate and Web Development Essentials Certificate: These are the newest certificates launched in an online format available through OntarioLearn.
Critical Care Nursing Certificate: Sault College has partnered with Durham College in Oshawa and the Sault Area Hospital to provide critical care education to nurses. This graduate learning opportunity is available to registered nurses currently working or seeking employment in critical care. After completing six online theory courses with Durham, students are eligible to participate in the 30-hour simulation module delivered in the Sault College Health Sciences Simulation Lab. The Critical Care Nursing Certificate is included in the Pockets of Innovation Series.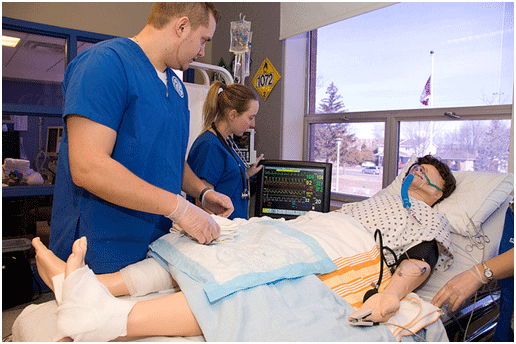 Personal Support Worker Certificate: This program includes direct instruction – at the College or at a distance through Contact North – and both laboratory and service-based practicum. For those studying at a distance, Sault College works with community partners, such as hospitals, community agencies, and long-term care facilities to arrange the practical experience portion of the program so that students are not obliged to leave their communities. Community mentors guide the students through the combined laboratory/practicum portion of the program, using a check list from the College as a guide. The theory and demonstrations of the skills are delivered by video so that students can view and review to master the requirements. Students then demonstrate their mastery of the skills to the community mentor. The classroom-based portion is offered over four semesters, rather than two, as most of the students are working full-time.
Pulp and Paper Maker Certificate and Teacher of Adults – Literacy Educator Certificate: Both of these programs combine courses offered online and through independent study using print materials.
Airline, Airport and Flight Programs: Sault College, in partnership with Bell Aviation, offers four globally popular certificates in the aviation field. All courses in each program are exclusively available as independent study. Available certificates include: Airport Administration and Services, Airport Wildlife Management, Airline Operations, and Flight Attendant Training.
Outcomes and Benefits
The ability for students to remain in their communities to study is critical. Laurier Poirier describes how northern and rural communities develop a sense of ownership of the students' learning experience, providing support for success and developing capacity for the graduate to remain in their home community.
Providing programs, such as Personal Support Worker, through technology in four semesters instead of two, has meant that student with different paces of learning and requiring specific supports can be accommodated. The capacity to review lectures is particularly helpful for adult learners, especially those returning after previously negative educational experiences.
Challenges and Enhancements
Faculty have to be provided with training in the use of technologies for learning and time to explore the potential of distance learning. It takes considerable effort to match course content, student needs, faculty capacity and comfort with the technological tools available. The process requires more innovative thinking than preparation for a lecture course and ongoing support is essential for faculty success.
Not every student adapts well to the demands of technology-enhanced learning and online opportunities, but they also don't have the option of attending class. The provision of support services is difficult in small communities – a network of online student support services would be beneficial.
Bandwidth is an ongoing issue in some communities. Some design accommodations can be made with course structures but access to video resources is becoming increasingly important.
Potential
In its Strategic Mandate Agreement Proposal, submitted by all colleges and universities at the request of the Ontario Ministry of Training, Colleges and Universities in September 2012, Sault College outlined the creation of a Centre for Life-Long Learning through its Continuing Education Department. The Centre would be structured to improve services and programming for non-traditional learners, offering flexible learning options, any-time entry, and extensive support services. Central to its service plan would be the enhanced use of modularized, web-based learning programs, online and hybrid programs, year-round registration, and dedicated 24/7 technological support.
For Further Information
Ted Newbery
Acting Chair, School of Continuing Education
Sault College
[email protected]
Province
Ontario
Country