The following pages present portraits of each of the partner institutions.
Key information on technology-assisted and online offerings of each partner
Challenges
Initiatives
Common areas of interest
This information is included in subsequent pages for each partner institution PAL.
More detailed fact sheets were prepared for each institution and are appended in a second document. These fact sheets are available in French only.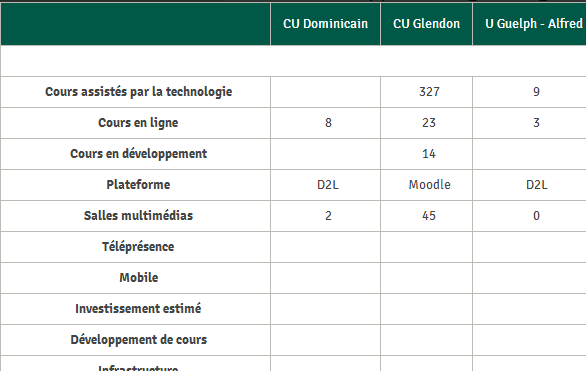 Image compares PAL institutional partners